Holy s*** the Ryder Cup looks wild
There's not a rowdier place in America today than Hazeltine National Golf Club, where the Americans hold a very early lead over the Europeans in the Friday morning foursomes. Chants of 
U-S-A! U-S-A! U-S-A! 
have been ringing out since before sunrise as the first day of the Ryder Cup brings out golf's most patriotic fans. Check out this early a.m. photo of the first tee from our friends at @NoLayingUp: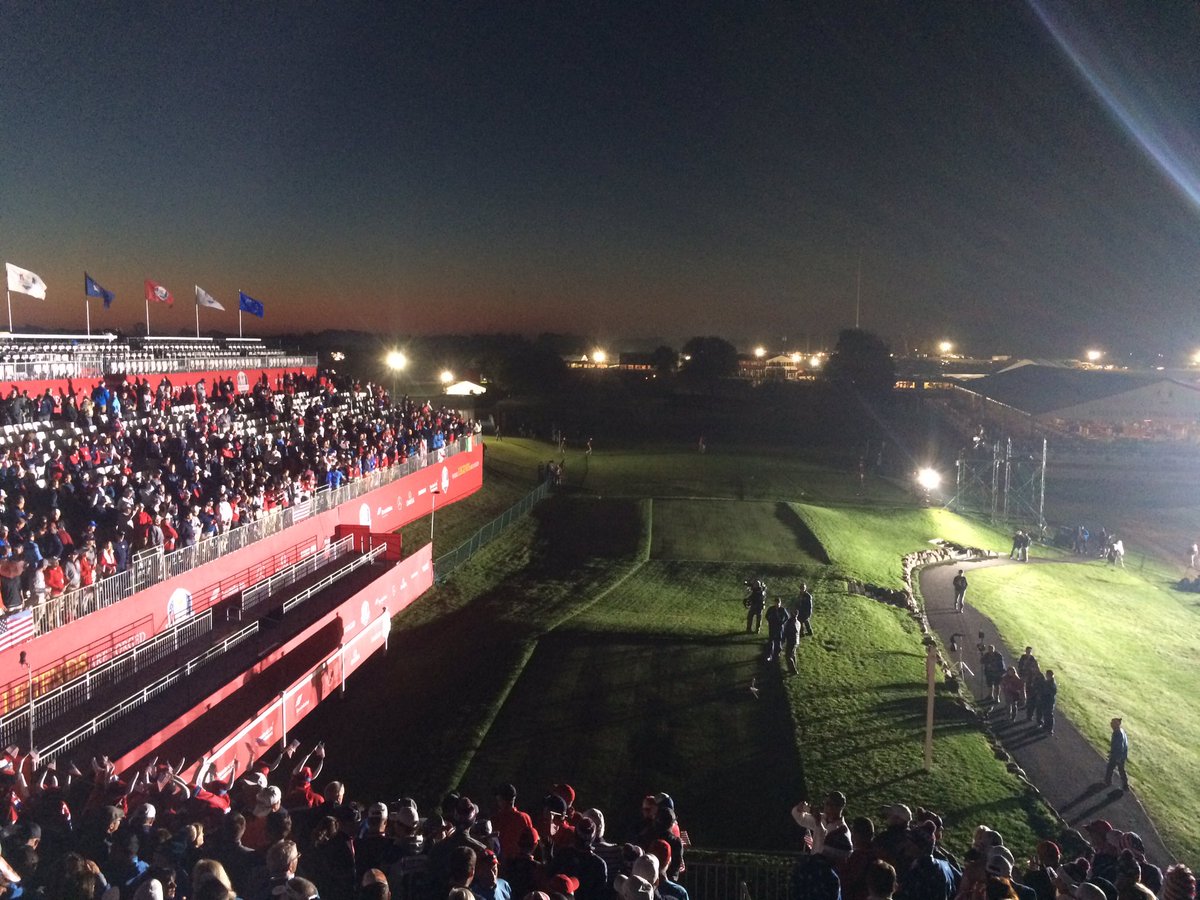 Tell me you wouldn't want to be in this scene:
This was the scene on 1. 🇺🇸🇺🇸🇺🇸🇺🇸 pic.twitter.com/Hf2NKbZegj

— No Laying Up (@NoLayingUp) September 30, 2016
U-S-A! U-S-A! U-S-A! U-S-A! #GoUSA pic.twitter.com/9CkVCieImO

— Ryder Cup USA (@RyderCupUSA) September 30, 2016
1st tee of @rydercup is jumping with the playing of Minnesota's own @prince pic.twitter.com/3h9LrABuY0

— Todd Lewis (@ToddLewisGC) September 30, 2016
We've already got Phil hitting right-handed, too: LESSSSGGGOOOOOOOOOOOO!