Spring Football Housekeeping: Eight Days Till the Blue/White Game
[caption id="" align="alignnone" width="1200"]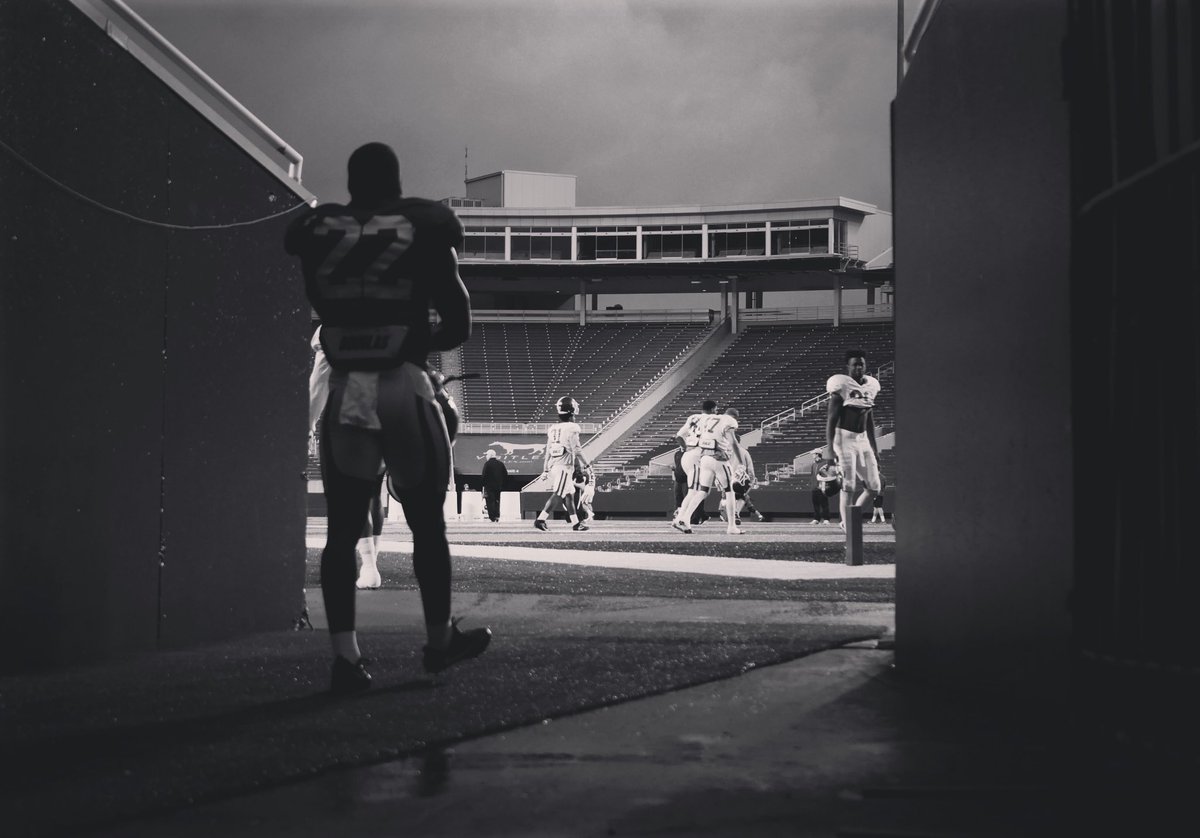 Sihiem King via @UKFootball[/caption] I've been a rambling man the last two weeks, venturing from Chicago to Charleston, keeping me away from the Kentucky football practice fields.  To make up for the lack of spring practice updates, there will be a blitz over the final eight days, starting now.
"When we do that we've got a chance to be really, really special."
Eddie Gran sees a team that is close.  Throughout spring practice, the offense has transformed into a unit that can do great things.  The problem is that they're not being done consistently.  From now until September, he needs to see his unit make routine plays look routine. "When we have to throw a hitch and the guy is wide open and we drop it, or we throw it too fast and it's not on time.  (When) Somebody breaks down, we're not going to be successful. We've got enough players to make plays," Gran said Tuesday.  "If you do all the little things right the big things will come."
More Contract Extensions
Add Darin Hinshaw and John Schlarman to the growing list of coaches to receive contract extensions.  The passing game coordinator
reportedly
received a $100,000 raise.  Hinshaw will make $500,000 a year through the 2020 season.  The offensive line coach will earn an extra $75,000 a year after his unit transformed into one of the best in the SEC.  Schlarman will earn $375,000 a year through the 2019 season.
Pushing Juice
The Kentucky offense needs Garrett "Juice" Johnson to play like a senior star.  The slot receiver has had great moments -- 154 yards and 2 TDs vs. Florida, 164 yards and 2 TDs vs. Louisville -- but like the rest of the receivers, he's struggled to find consistency throughout his career.  That hasn't changed this spring.
"He's not where I need him to be right now
, he's not where this team needs him to be right now, and I think he'll tell you that," Gran said Tuesday.  "That's gonna be on him. He's got it in him. He knows what he needs to do." If Juice can't get it done, Charles Walker will.
Kash Got Game
https://twitter.com/smosswkyt/status/850048747333668864
Gran's Goal for the Other Running Backs
Benny Snell is going to get his, but who will get the rest now that Boom Williams has moved on to the NFL?  
Gran expects a combined 1,000 yards from the other running backs
.  Saturday's scrimmage reinforced that expectation, with Sihiem King entering the end zone twice and A.J. Rose busting a 50-yarder for a touchdown.
A Free-for-All at Offensive Line
Kentucky's offensive line found stability last season with a nine-man rotation, centered around Jon Toth.  Schlarman wants to have that same kind of depth this season, so he's throwing in different guys at different places all the time.  Nobody has a starting job.  They're all fighting to be a one, even though they know they're going to play no matter what. Many are playing many different positions.  Nick Haynes has spent three years at guard, now he's trying out center.  Schlarman likes versatility in his linemen.  "We've tried to cross-train guys for the most part since I've been here," he said.  "It gives you some flexibility up there.  You always got your next best player out there on the field.  It gives you some diversity and it also shows you their skills." It's created intense, physical competition in the trenches, which in turn helps out the defense.
More Praise for Dorian Baker
Few players frustrated fans more than Dorian Baker, yet that's not been the reaction from his coaches this spring.  They've had nothing but good things to say about the senior.  They just want him to stay healthy.Last year's hamstring injury bothered Baker more than you'd think. "I thought I was going to be back in three weeks.  It was about nine or ten," he said Tuesday.  Now that Baker's back, Gran's just gotta slow him down.  "He's one that you got to say 'whoa' to.  You don't have to say 'giddy up' to him.  He loves practice and he goes."
Breaking the Silence
It's been a quiet spring for a variety of reasons.  The one that's killed me is the lack of open practices.  There probably will not be any before next Friday's game.  If there is any silver lining, Saturday morning's practice will be open to the media.  I'll be there to give you as much analysis as possible.  Until then, you're stuck with 44-second snippets from practice.
Attack every rep. #GoToWork pic.twitter.com/7EMmk9sk8o

– Kentucky Football (@UKFootball) April 6, 2017
Barker's Back
The former starting quarterback has not received many opportunities this spring, used only sparingly as he works out scar tissue, but is his only series leading the offense on Saturday, Drain Hinshaw said, "He played like the old Drew Barker."  Barker still has a long road to recovery, but Hinshaw is encouraged by the play all of all three quarterbacks, especially Stephen Johnson who is playing at a "very high level."
The 2017 Promotional Schedule
Earlier today they announced kickoff for Kentucky's first road game of the year, a 4:00 rendezvous in Hattiesburg on CBS Sports Network.  You probably won't be making that road trip, but you can prepare for
what's coming to Commonwealth Stadium
this fall. [caption id="" align="alignnone" width="675"]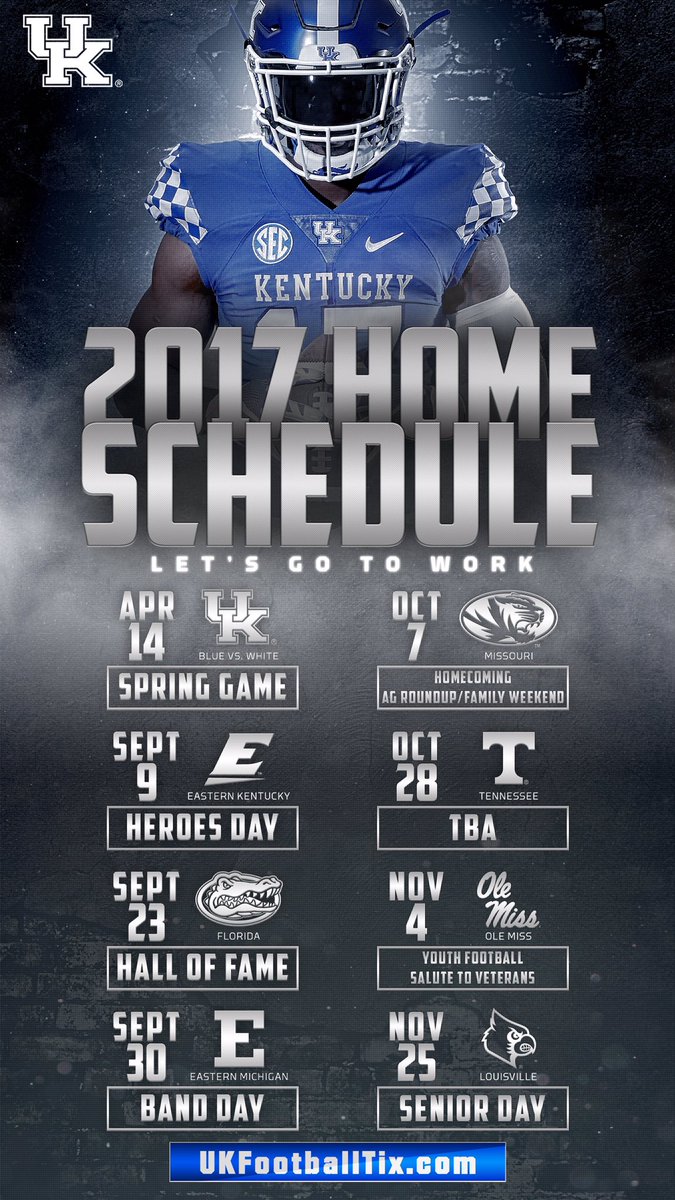 @UKFootball[/caption] If you still haven't reserved your spring game tickets,
get 'em here
.