How Courtney Love's Troubled Past Turned Him Into A Leader
[caption id="" align="alignnone" width="1200"]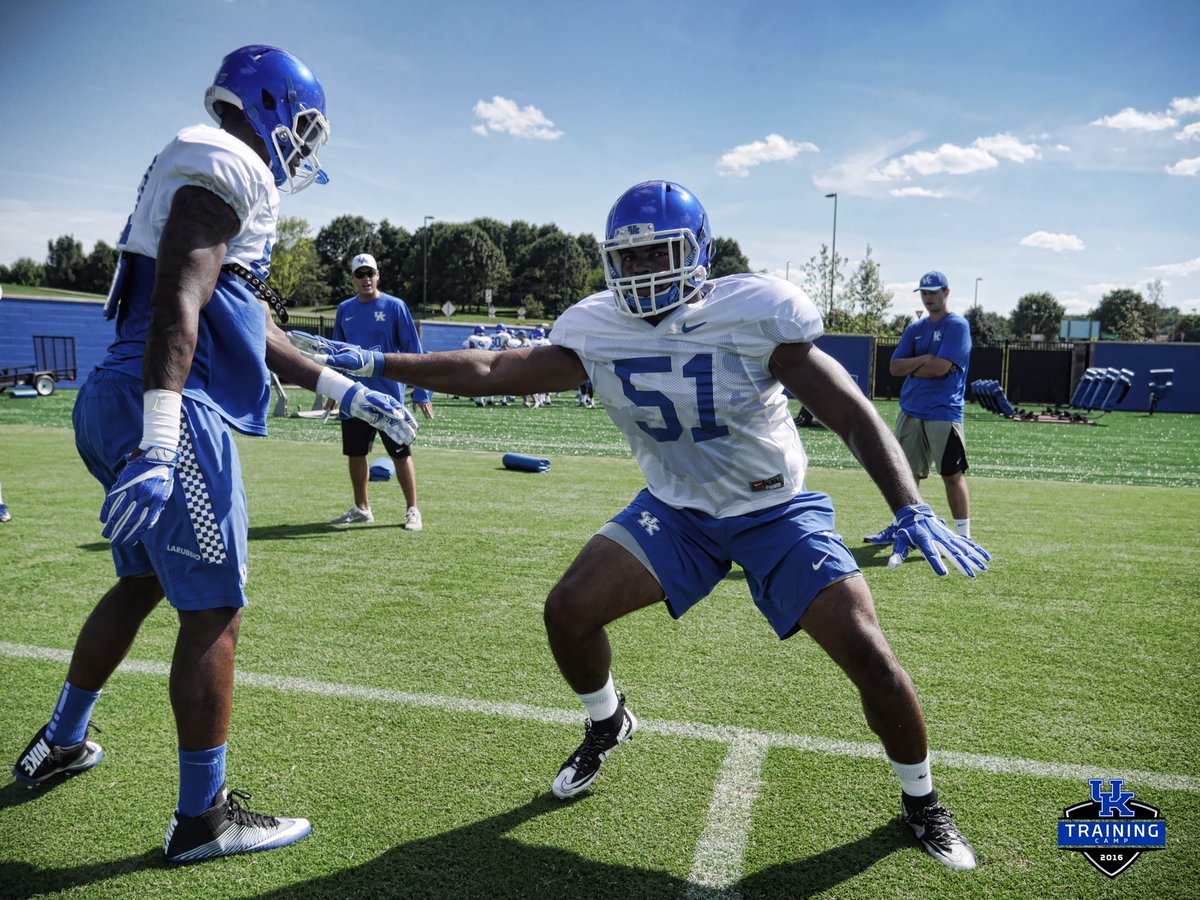 @UKStoopsTroops
[/caption] Inside linebacker Courtney Love is arguably the defense's most important player.  A transfer from Nebraska, there are high expectations.  Despite having never played a snap in blue and white, he's considered the leader of the defense. His teammates and coaches have not stopped praising him since he attended SEC Media Days in Birmingham.  He doesn't just put pressure on the stars to be better, he looks out for everyone.
"There's nobody that's going to be left behind when we're on the same team," Courtney said when asked about it. "I don't want anyone to think, 'He's some big jock, so he's too good. I want to treat everyone on every team the same.'"
That quote comes from
another fantastic piece from Jen Smith of the Herald-Leader
.  How he became the man he is today is a story filled with heartbreak and abandonment. He ran away from home at age 8, leaving his mother to live with his father.  There he found structure, until he was once again left alone.  His father was sent to prison for two years on drug conspiracy and trafficking charges.
"His dad and my dad were incarcerated together at that time" and involved in the same incident, Love's cousin and UK teammate, Marcus McWilson said. "Definitely caused him to grow up a little bit more, me to grow up a little bit more on both our parts because we didn't have a father figure that was there all the time. There are stepping stones in life."
A network of support helped him recover to get to where he is today.  It's a fascinating story that cannot be captured simply from this post.
Jen Smith: Once abandoned himself, Kentucky linebacker never leaves a teammate behind