How the SEC Coaches Have Used Social Media
[caption id="" align="alignnone" width="630"]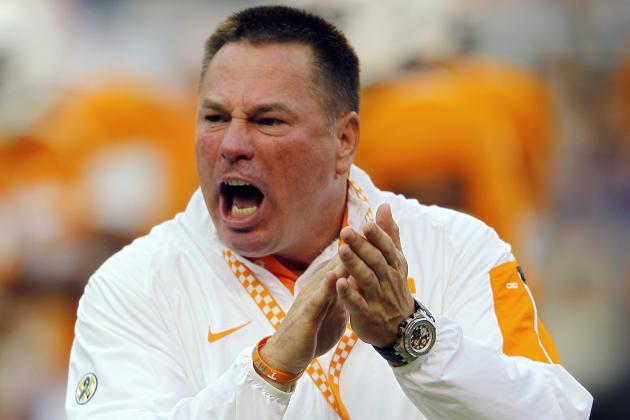 Wade Payne | AP
[/caption] Today is the first day of the NCAA's new recruiting rules for college football coaches.  The biggest changes are in the world of social media.  There's a lot of weird rules (
that Mrs. Tyler details in-depth here
) but the easiest way to explain it: DON'T COMMENT. This limits coaches to liking, favoriting or promoting with a "retweet."  With the first day almost in the books,
Butch Jones has worn out the RT button
more than any other SEC coach. [caption id="" align="alignnone" width="1200"]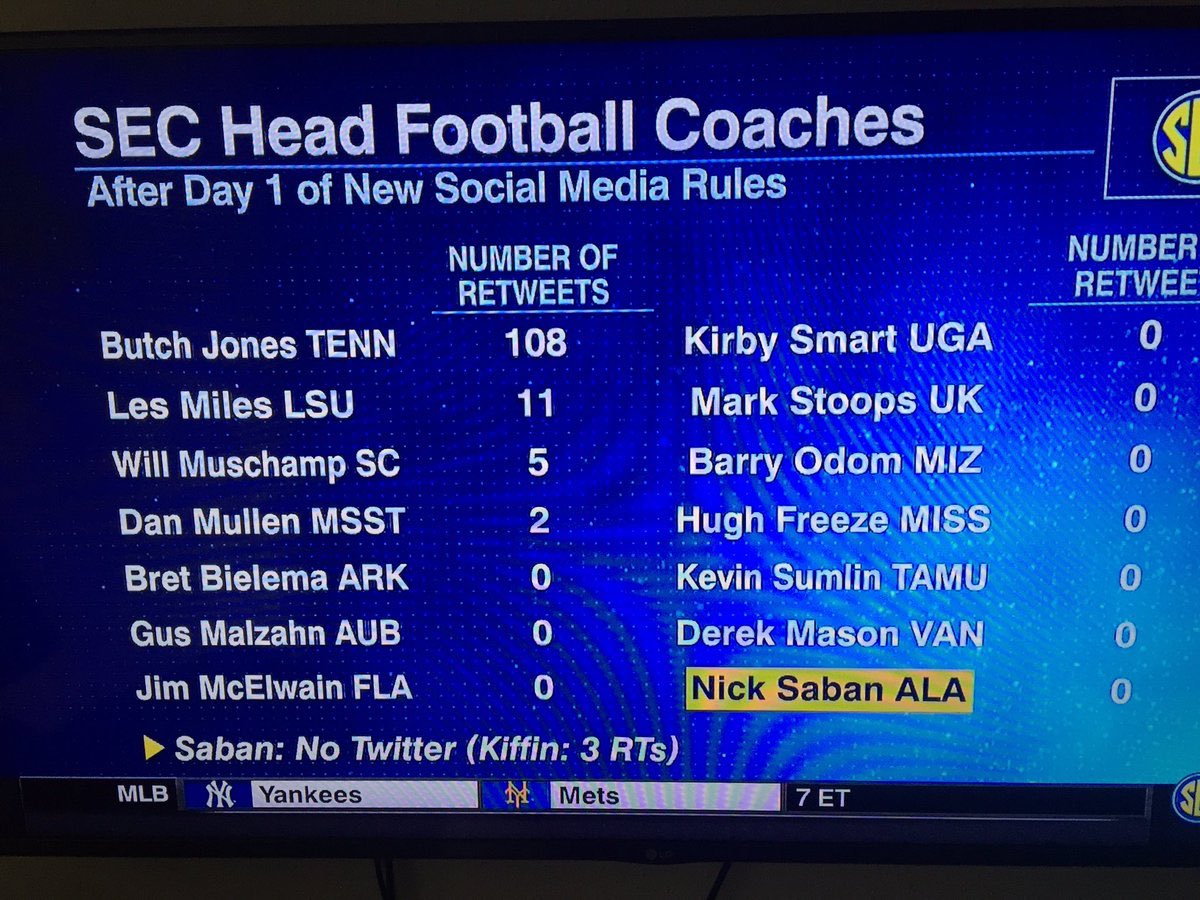 @GentryJohn
[/caption] Mark Stoops has yet to retweet any recruits, but Vince Marrow has carried out recruiting on social media.  
Marrow has retweeted 16 Tweets from recruits 
in the 2017 class.  All of the retweets have been from recruits committed to UK, except for Thayer Munford, a 3-star Ohio offensive tackle who also holds offers from Alabama (Derrick Ansley), Louisville and Tennessee.