Hug An Australian Day's Tuesday Morning Wakeup
[caption id="" align="alignnone" width="440"]
Getty Images
[/caption] Happy Hug An Australian Day! I'm not exactly sure how this holiday came to be, but April 26 marks Hug An Australian Day each year, according to the internet. So get out there and hug your favorite Aussie today. It could be a long day for Isaac Humphries on campus. I'm working from home and I don't live with any Australians, so I'll watch 
Crocodile Dundee 
instead.  
John Calipari Tyler Ulis won Coach of the Year at last night's CATSPY Awards.
The 16th annual CATSPY Awards show was held last night in Memorial Coliseum and it was a big night for Tyler Ulis. Ulis took home a share of the Athlete of the Year award, and then joined John Calipari on stage as Cal accepted Coach of the Year. Cal then gave the award to Ulis as he told the crowd Ulis is the one who actually coached the team. Other notable winners were Jamal Murray, Rookie of the Year; Landon Foster, Community Service Award and Male Scholar of the Year; and Charles Walker, Scratch Award.
"Caraoke" was a big hit.
Give these a watch when you can: https://www.youtube.com/watch?v=xiuvIcJoksA https://youtu.be/p1ZoJHr9nDw
North Carolina basketball not mentioned in amended notice of allegations.
It appears the UNC basketball program will get off scot-free after a new, amended notice of allegations was delivered to the university with no mention of men's basketball. It is unclear why men's basketball was removed from the original notice of allegations released last May, but whatever the reason, it is excellent news for Roy Williams and the Tar Heels. That 2005 NCAA championship team seems to be out of danger and in the clear, despite having 10 AFAM majors on the roster. What a load of garbage. The NCAA really dropped the ball on this one. Twenty-plus years of academic fraud and it's unlikely a punishment of any kind will be issued. Unbelievable.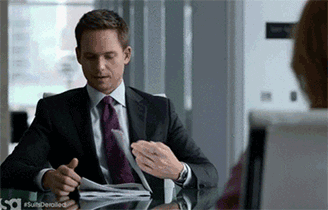 It has been very quiet on the Marques Bolden front.
Nine days have passed since Bolden's original deadline for announcing his commitment, and it's eerily quiet as fans continue to wait for some bit of news. This time last week Bolden's high school coach told the Herald-Leader a decision could come by the end of the week -- well, that week is long gone and there have been no new developments with the situation. It's obviously a very difficult decision for Bolden and it is clear he is struggling with a final call between Duke and Kentucky. But if he sat down and discussed it last week with his coach and family, as he had planned, surely it can't be too much longer before his mind is made up. Then again, it could be June before he commits, if the last month is any indication of how this thing will continue to go. Either way, I will continue to live my life without worrying and I recommend you do the same.
Mac Jones received an offer from Louisville.
The Rivals QB camp MVP and UK commit picked up an offer from Bobby Petrino and Louisville following his big weekend in Baltimore. That's good and all, but a tweet Jones sent out to announce the news rubbed a lot of fans the wrong way. It included a #GoCards hashtag. https://twitter.com/macjones2017/status/724739263087124480 Though many fans were upset, the tweet is consistent with Jones' other tweets each time he receives an offer. He has done this for every school as a simple sign of appreciation. Nothing to worry about here. (Worry about Alabama instead.)
Bob Knight to endorse Donald Trump at a rally in Indianapolis tomorrow.
I think I'll pass on that one.
Matt Jones returns to KSR today.
Matt's back from his four-day weekend in Las Vegas and ready to retake the reins of his radio show. He'll have plenty to say about his time in Sin City and the joke that is the NCAA. Be sure to tune in.