I Really Want to Beat The Cards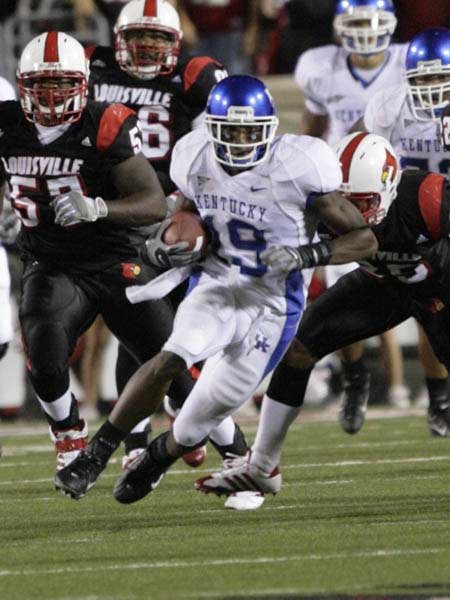 Tomorrow is a huge day for the Kentucky football program.
Big game, big atmosphere and a big rival.
For the first time in a long time, I wont be at the game as Louisville denied our press credential to cover the game on behalf of the Cats fans. Thus even though we are seasoned credentials for all UK home games, road games at Florida, Alabama, Mississippi State, Tennessee, any Bowl games and the NCAA Tournament, the Louisville program believes it unnecessary to have a UK site for fans on its campus. Thus in the only "home" game I have all year, no credential and we wont be able to give you the best free information on the game. In my view, a petty, silly decision. So while this decision in my view reflects poorly on the University and its respect of the UK fans. But the game isnt about me. Its about the Cats who are going to
continue to reassert their stance as the PREEMINENT
football University in the state. A loss tomorrow likely spells the beginning of the end of the Kragthorpe era and puts UL football in an even greater state of flux. For the Cats, a win and they continue the course as a rising SEC program ready to hit the next level. I dont know about you, but I have a sneaking suspicion about tomorrow.....the Blue is ready to rise.