I'd be afraid of Kentucky, too.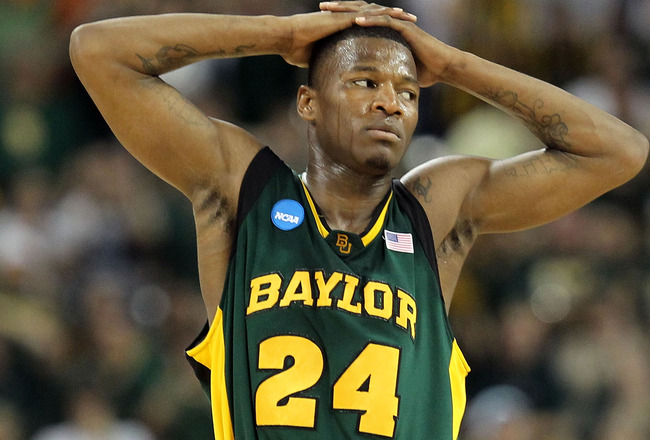 What in the Sam Hill is going on at Baylor? The basketball roster has more moves than BTI at his 'Welcome Back' party last night. First, Deuce Bello announced last week that he will transfer to another program. Then, just twenty-four hours later, L.J. Rose, a top 10 point guard in the 2012 class, also went public with news that he will leave Baylor for
greener
not-as-green pastures. Now a third player has opted out of playing in Waco next season when news broke this morning that Dominic Woodson backed out of his commit to the Bears and will look elsewhere. Woodson, a Huntington Prep product, is the ninth-ranked center in the 2013 recruiting class. Cory Jefferson and Isaiah Austin, two guys that'll give UK's frontcourt fits, are still on the roster, though. They may be the only players on the team when Dec. 6 rolls around. And for you Deuce Bello fans out there, you'll still get your Bello fix in SEC play. He's taking his high-flying talents to Mizzou.
That dude can soar
.