Is this Mark Stoops' Toughest Team?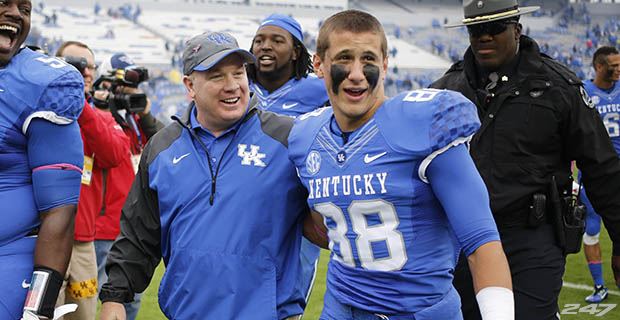 When Mark Stoops was asked that question at today's press conference, he didn't want to put that label on his team, but he loves this group of young men.
"I'm proud of the way this team has responded
.  They're a fun group to coach," Stoops said.  "The way they go about their business, the way they work, the way they care, they want to do well." What makes this team stand out is their ability to fight through adversity.  When things weren't working at the beginning of the season, Stoops and his team did not panic.
"I was confident we could get it fixed because of their toughness
, because of their attitude.  I felt like we had a lot of good pieces in place and some pieces that we need to continue to develop.  That's the way it is.  Heck, look at the league.  I think every coach would say that with the exception of one."