Isaiah Briscoe's Exceptional Five-on-Five Performance
[caption id="" align="alignnone" width="1024"]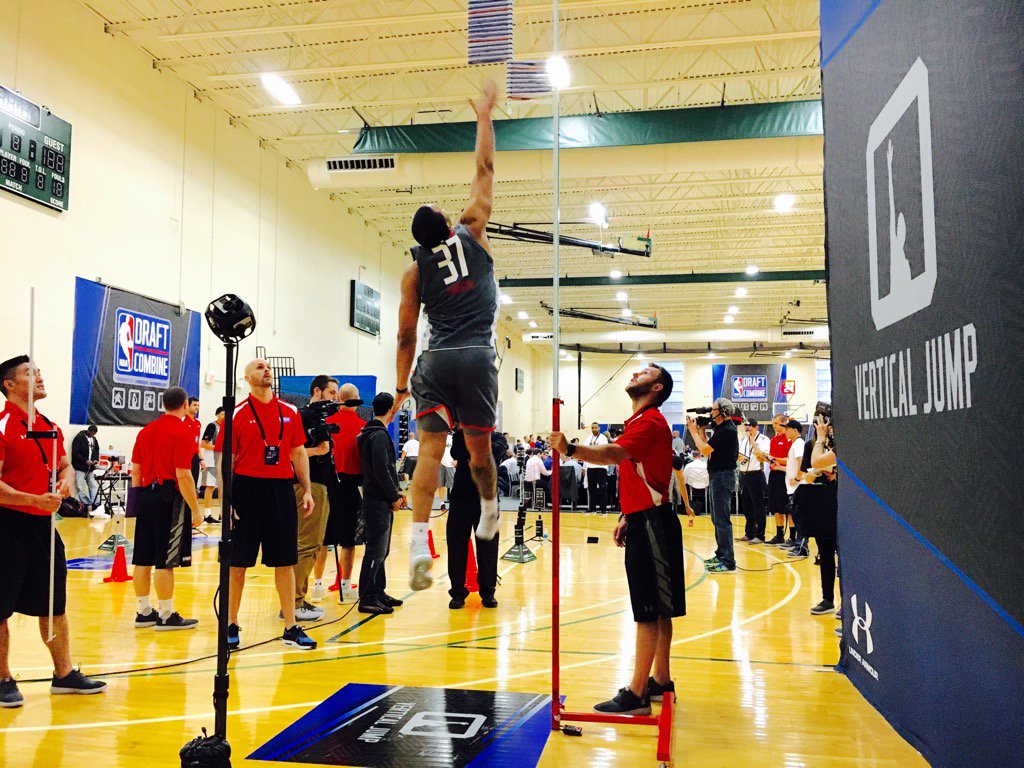 @KyleTucker_SEC[/caption] What Isaiah Briscoe lacked in size, he made up for in skill during the five-on-five version of the NBA Combine. Briscoe began the day by failing to reach the 6'3" mark on the tape measure while wearing shoes.  At 11 percent body fat, only seven players at the combine fared worse.  After that, the news only got better for Briscoe.
Briscoe ran the fastest shuttle at 2.85 seconds
 After demonstrating his agility, he was one of the best performers in the five-on-five game.  The only Wildcat participating in the scrimmages scored 15 points (sixth-most in two games) on 6-of-10 shooting.  He even made one-of-two three pointers.  More impressively,
he led all players with 7 assists
.  Briscoe was at his best by simply being the best version of Isaiah Briscoe. Criticized by many fans,
Briscoe's greatest problem at Kentucky is that he could never play his true position, point guard
.  Tyler Ulis and De'Aaron Fox were simply too effective.  Briscoe's at his best when the ball is in his left hand.  His command is powerful and his stance is wide and low, allowing him to get separation and make plays.  He sure made a lot of them in the lane today. There were three separate occasions where once he was rolling, nobody was stopping him.  The first started in transition.  Once the layup opportunity was eliminated, a teammate was wide open from three.  His most impressive pass was a one-handed dart that went right through two defenders hands to Kennedy Meeks.  The exclamation point was a Euro-step in transition that led to an easy layup, immediately followed by an AND ONE floater near the rim on the next possession. BUT WAIT --- THERE'S MORE! One of three Wildcats that's ever claimed a triple-double, you must mention the point guard's rebounding.  
Briscoe recorded 5 rebounds
, 3 on the offensive end, and that does not count his best hustle play of the day.  A teammate's three-pointer ricocheted high off the rim.  He jumped for it near the free throw line, but got tied up with another player and thrown to the floor.  Briscoe held on until the larger forward ripped it from his hands.  He didn't get the ball, but he showed his greatest intangible to the NBA scouts in attendance. Isaiah Briscoe's professional future is uncertain, but he did everything he could to help his case today at the NBA Combine.