Jacob Toppin on AT&T commercial: "You get whatever you want here"
For the casual college basketball fan, Jacob Toppin has become the face of March Madness. Sure, he played his tail off in the opening round vs. No. 11 seed Providence to the tune of 18 points and six rebounds, but it has nothing to do with his on-court efforts. It's his talent as an actor.
If you've watched a single NCAA Tournament game over the past few days, you're certain to have seen the Kentucky-themed AT&T commercial with a few familiar faces, Toppin being the star.
In the ad spot, the Wildcat forward is sitting next to the actual Wildcat mascot and Lily from AT&T, the company's longtime commercial salesperson played by Milana Vayntrub. A UK fan suggests it's time for Toppin to trade in his old phone. "Nah, I'm good," he responds.
Lily from AT&T says he could do the "Kentucky thing" by doing a new phone trade-in, with former UK star Shai Gilgeous-Alexander jumping in from across the room: "Oh, you mean one-and-done," he says.
"Or, I could stay with this phone, say, four years, and when the time is right, I declare I'm ready for the next level… of phones," Toppin responds.
"One year, four years, any year, any condition," Lily adds.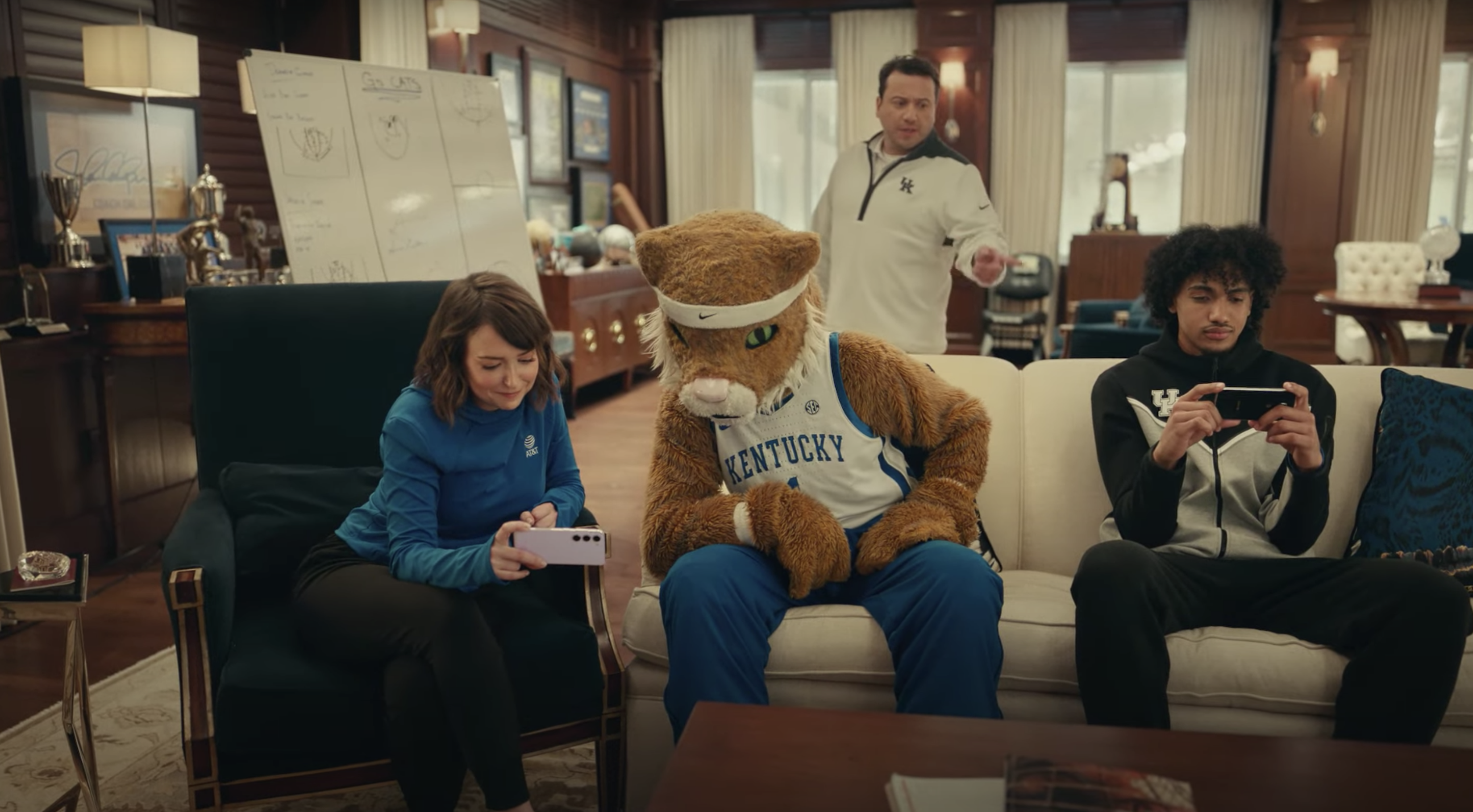 The ad is played on a loop, essentially at every commercial break during games. It's the only player-focused advertisement on television during one of the most anticipated sporting events of the year, Toppin's face on every screen representing the University of Kentucky. You can't get much bigger than that.
And the standout forward understands the magnitude of the opportunity. It's part of what makes Kentucky so appealing, being able to build your brand on and off the court.
"It means a lot. Everyone has had an opportunity to get NIL deals and it's helped us all," Toppin told KSR this week at the NCAA Tournament. "That's what Kentucky is about, the Kentucky brand. You get whatever you want here. That's what it is."
So what was the process like, filming a national commercial for a popular phone company like AT&T? What's life like for a TV commercial star? Well, the process wasn't without hiccups, but also some pretty sweet perks. Among them? The trailer on set provided for Toppin was actually Paul McCartney's.
It did, however, take far longer than you'd expect to film a simple 30-second spot.
"It was definitely a fun experience," Toppin told KSR. "It definitely took longer than expected, like four hours to film a 30-second video — but you know, it's whatever [laughs]. But no, it was definitely a fun experience."
But don't expect the stardom to get to his head, as he made clear in Kentucky's win over Providence on Friday. He was a man possessed, ready to do whatever it took to help his team advance. And that's the mindset going forward.
"I mean, yeah, that's cool," Toppin said of being the unofficial face of March Madness. "But right now I'm focused on this team and what we got to do to win."
#KentuckyEffect