Kentucky misses cut for LB James Nesta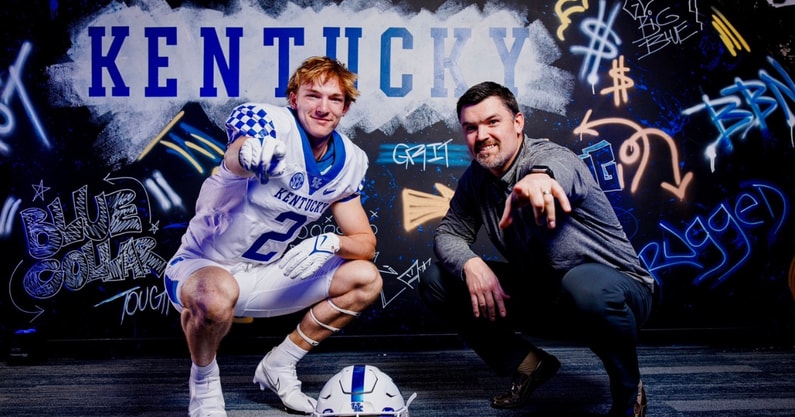 Official visit season can also mean list season in college football recruiting. Kentucky received some bad news start this weekend regarding a key defensive target.
Cornelius (N.C.) William Amos Hough linebacker James Nesta has trimmed his list to three schools. Miami, North Carolina, and Oklahoma are finalists for the four-star prospect.
Nesta is the No. 324 overall prospect and a top-10 recruit in North Carolina in the 2024 On3 Industry Ranking. Kentucky hosted the linebacker prospect who also wants to play baseball in college for an unofficial visit in March and was working to get the prospect on campus for an official visit in June. That seems unlikely to happen now.
Mario Cristobal's Miami program is the only team that has an official visit (June 2 weekend) scheduled with Nesta. Both off-ball linebacker and EDGE are major positions of need for Kentucky in the 2024 recruiting cycle. The Wildcats will look to turn their focus to other prospects moving forward as decisions are being made by prospect throughout the country.
UK's attention will turn to a pair of huge official visit weekends (June 9 and June 16) where numerous targets will be on campus as the coaching staff looks to build the 2024 high school recruiting class.