Jared Lorenzen, a UK football icon, has passed away It is with a shattered heart and a mind that is in complete shock that I have to write these words:
Jared Lorenzen — a college football legend, a Super Bowl champion and an even better friend and person — has passed away.
Details at this point are limited, not that the details matter right now. We all knew Jared was hospitalized last Friday and he was "fighting with everything," his family said over the weekend. On Wednesday, Jared lost that fight. He was only 38 years old. A statement from his family: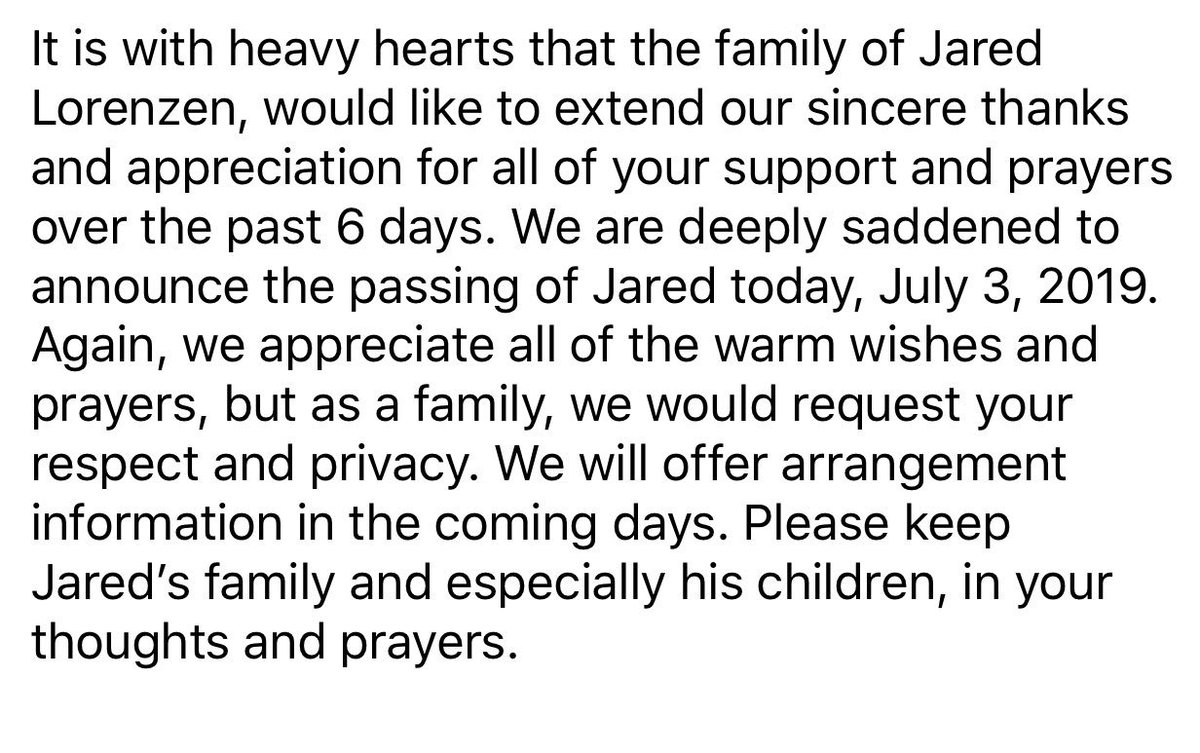 Our thoughts and prayers are with his family, especially his two kids, Taylar and Tayden. He was so involved with their youth sports (Taylar in softball, Tayden following in his old man's footsteps with football) and he loved bragging on how well they were doing. He was such a proud dad. As for his own athletic career, you don't need me to tell you about Jared Lorenzen's legacy. You witnessed it and you loved every minute of it. He will be remembered as one of the all-time greats at Kentucky, forever. There will never be another player like Jared Lorenzen; not just in Lexington, but anywhere in football. When he was the quarterback at Kentucky, he was must-see television for football fans everywhere; and for that, he will always be one of the faces of the UK football program — and one of its most exciting players to watch. Outside of football, we here at KSR grew close to Jared once he joined our radio and podcast teams for football coverage. Through our time with him on the shows and off the air, Jared became a dear friend and we will miss him so much, as will everyone who knew him personally, and many more who didn't. Jared Lorenzen was special. He was special for both his insane athletic abilities at his size and for his fun-loving personality. He was always so great and personable with his fans, even if all they wanted to do was talk about his size. He was just one of those people who would light up any room, just as he lit up whatever poor defensive back tried to tackle him shy of a first down. Jared Lorenzen was truly an unbelievable human being and we are lucky to have known him.