Jaylen Brown not giving anything away with his outfit...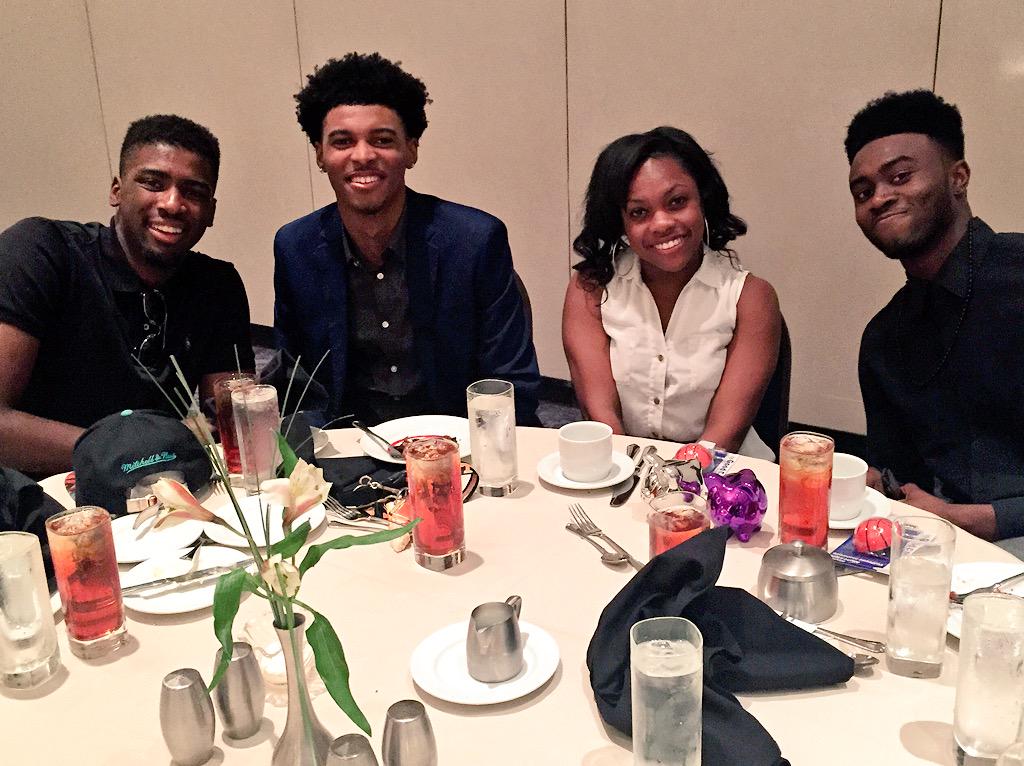 IF Jaylen Brown commits tonight, he's not giving away a lot with his outfit choice. Here's a pic of
Jaylen (right) at his senior banquet at Wheeler High wearing all black
. With a small basketball figurine in front of him. Apparently, the banquet was supposed to end at 9 p.m. and the decision is forthcoming... No live stream, no insiders, just kids at a senior banquet tweeting the decision. The latest bizarre move in a bizarre recruitment. Stay tuned...