Jeff Borzello calls Tyler Ulis "Just what Kentucky needs"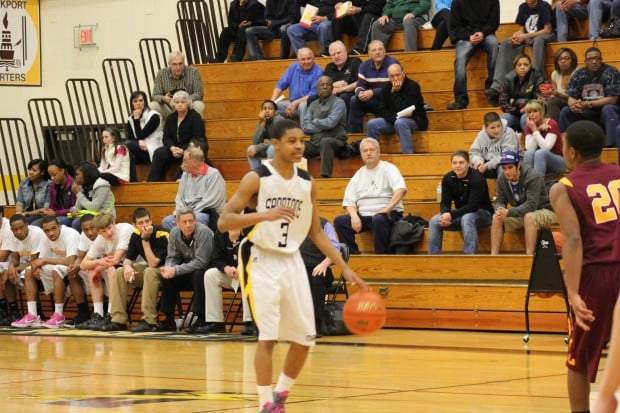 Tyler Ulis stands at 5'8", 142 lbs. Tonight, Tyler Ulis joined a long line of John Calipari point guards-- almost all of whom have gone on to be very successful not only in college, but at the professional level. The other heights of Calipari's recent point guards? 6-foot-4, 6-foot-6, 6-foot-4, 6-foot-3, 6-foot-2 and 6-foot-5.
Ulis is 6 inches shorter than one of Calipari's most successful smaller guards, Marquis Teague. 
Much has been made about the fact that Ulis is not the prototype for a Calipari point guard. In the moment following his commitment to Kentucky earlier this evening,
CBS Sports' Jeff Borzello stated that he thinks Ulis is "just what Kentucky needs."
"I'm here to tell you that Kentucky fans are going to be pleasantly surprised with Ulis. And I know exactly where they are coming from, too. I first watched Ulis two and a half years ago, when he was playing on the AAU circuit with the 15U version of the Mainstreets. He played extremely well, making clutch plays down the stretch and leading his team to a win... Was I impressed? I guess. But in the end, he was 5-foot-8... ...Thirty months later, I'm here to tell Kentucky fans the same thing. Ulis may not jump out at you on paper, but he's exactly what the Wildcats needs: a point guard who doesn't need to score in order to make an impact. Calipari will surround him with plenty of talent, and Ulis will excel in that type of environment."
Borzello goes on to say that with a guy like Ulis on the roster for potentially 4 years, the pressure isn't necessarily on Calipari to HAVE to find an elite point guard in every single recruiting class.  
[Borzello:  Not a classic Calipari PG, Tyler Ulis is just what Kentucky needs ]