Jemarl Baker on meeting Special Olympics athletes: "That's part of the reason we came (to Kentucky)"
The Kentucky Wildcats had a blast during their 76-48 victory on Tuesday night, but the majority of their fun came after the clock struck zero.
As mentioned earlier on the site
, the basketball team came back out of the locker room to meet with over 100 Special Olympic athletes and their family members following the big win. The hugs, smiles, and laughs were absolutely priceless. https://twitter.com/sokentucky/status/1092968699382788098 After the postgame event, Kentucky shooting guard Jemarl Baker said off-court things like the one he got to participate in tonight are part of the reason he decided to make the cross-country trip to Lexington. "It was great, I love doing things like that," Baker said. "Jonny (David) told us right after the game that we were going to come back to the court and take pictures with them.
That's part of the reason we came here, to do things like that.
" Kentucky walk-on Jonny David was the one to help put it all together, something Baker says is the norm for the team leader and captain. "It's great," he said. "He does things like that all the time. He's one of our captains when it comes to leading our team and coming out for meetings and things like that. It's just great to be able to do things like that." Did anything stand out to the Wildcat sharpshooter in particular? Absolutely. Every last second of it. "For sure, all of (the kids)," he said. "All of them. It was a great experience for me." One of the participating Special Olympic athletes, Morgan Turner, said after the game that this event was "amazing" and "meant a lot" to him. "It was amazing that the players came out right after the game and spent some time with us," he said.
"It meant a lot to me and I know it meant everything to the other athletes and families, as well.
Shoutout to Jonny David and the Special Olympics Kentucky and the UK Athletics Student-Athlete Advisory Council partnership." Turner wanted to add a special shoutout to the team he's most passionate about: 
"GO BIG BLUE!!"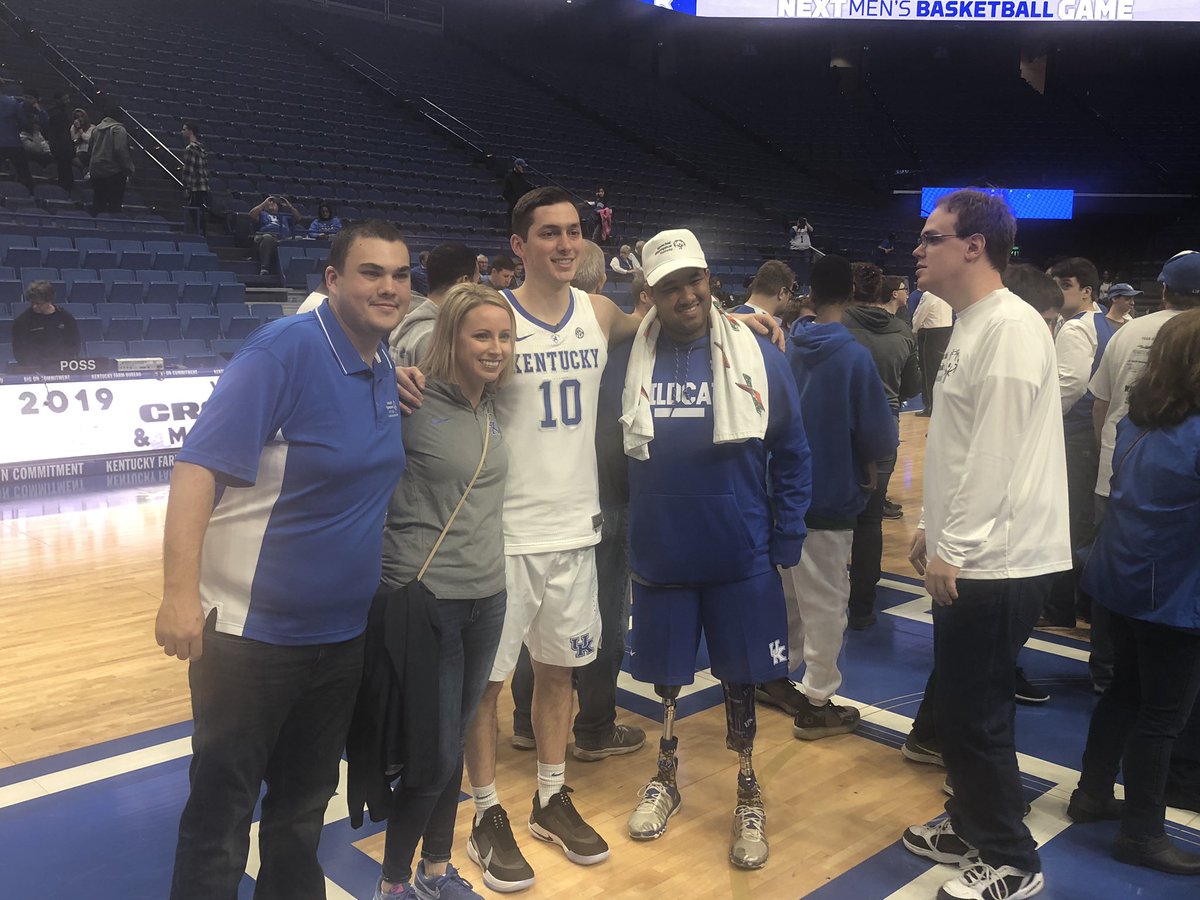 Once again, well done to the entire Kentucky basketball program on hosting an incredible group of individuals for a night of fun at Rupp Arena. I like my team. [mobile_ad]