The best reactions to Jimbo Fisher's scorched-earth takedown of Nick Saban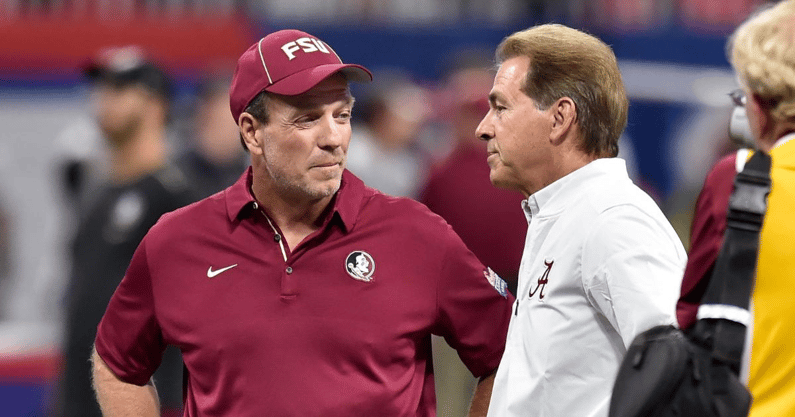 It's been four hours since Jimbo Fisher eviscerated Nick Saban for saying Texas A&M bought every player in its top-ranked recruiting class and I'm still not over it. Neither is social media. Fisher's ten-minute press conference is the talk of the sports world today, and with good reason. Jimbo called Saban a narcissist that thinks he's God and needs to be slapped, for goodness' sake. As you might expect, Twitter reveled in the madness. Here's a roundup of the best social media reactions to Jimbo's big moment.
Like all of us, Lane Kiffin couldn't believe what he was seeing.
"I'm speechless for the first time in my life," Kiffin told Fox Sports' Bruce Feldman. "(I kept saying) 'this can't really be happening.' I still haven't moved from my seat. Should have been on pay-per-view."
There were memes after memes…
We even got a Selling Sunset reference.
Drew Franklin put his own spin on it:
Ninety-nine percent of the time, Twitter is a cesspool. But that one percent– days like today — makes it totally worth it diving in.