Jimmy Brumbaugh gets a raise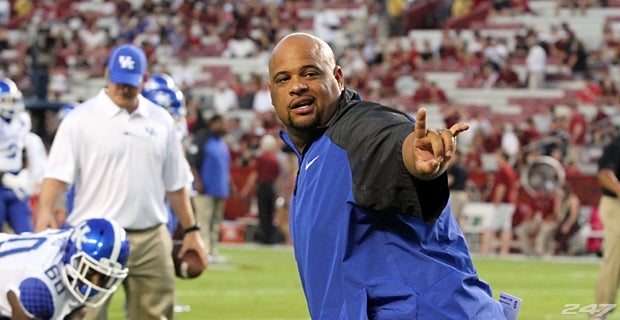 After losing Derrick Ansley, Chad Scott, and Andy Buh to other programs, Mark Stoops and Mitch Barnhart are doing what it takes to keep their remaining staff members on staff. According to the Courier-Journal's Jon Hale,
defensive line coach Jimmy Brumbaugh just got a raise and a contract extension
. The extension, dated Feb. 21, 2016, runs through June 30, 2018, and will pay $300,000 per year. Brumbaugh's previous contract was for $250,000/year and was set to expire on June 30, 2017. Hale reports that the raise came after Brumbaugh turned down a job from another FBS program. Congrats, coach.
[Courier-Journal]