Jockey accidently moons crowd at the finish line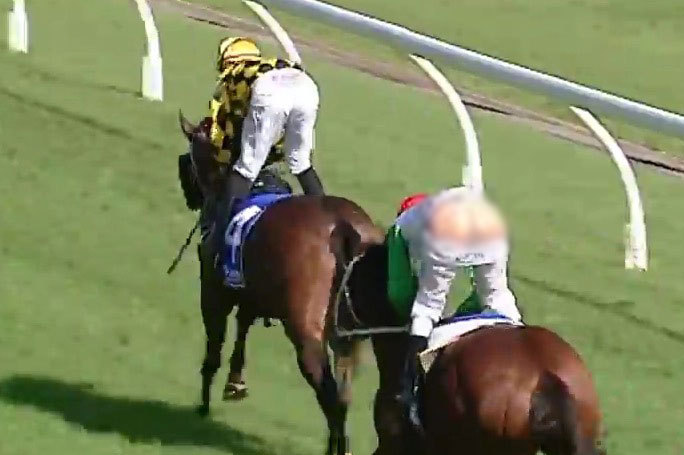 File this under "Things you hope you don't see at Keeneland":
jockey Blake Shinn had an unfortunate wardrobe malfunction near the finish line of his race in Canterbury, Australia
. According to The Sydney Morning Herald, the elastic on Shinn's pants snapped and caused his pants to slip down and expose his derriere to the crowd and the jockeys behind him. Whoops. Like a trooper, Shinn just kept on going.
"I was more worried about winning the race. They [the pants] went just after the start and there was nothing I could do," Shinn said. "I think a lot of people are going to have a bit of fun with this, but they can't say I wasn't focused and went to the line."
Appropriately, as the announcer said, a horse named Modesty finished third.
[Sydney Morning Herald]