John Calipari's 90-year-old dad Vince was in the stands last night
Fun has been the name of game for Kentucky so far this postseason, and last night, the Cats had a special good luck charm in the stands: John Calipari's father, Vince. The 90-year-old sat alongside Calipari's wife, sister, and brother-in-law in Greensboro Coliseum for the Cats' 63-51 victory over No. 11 Providence. Afterward, Calipari told reporters it was the first game his father has attended since 2018.
"It was even better having him in the locker room after. I said my dad, Vince, and CJ was calling him Vinnie. My dad is 90, had his knee operated on, and that's the first game he had seen in five years. With COVID, and all the other stuff, he hadn't been able to go to games. The tournament was canceled the year before, and then COVID."
You probably recall that Vince used to work in a steel mill as a teenager and later as a fueler and baggage handler at an airport. Seeing him in the stands, it's hard to believe he's 90. Calipari said his players couldn't believe it either.
"He is 90, and I hope — well, he has no wrinkles on his face. We sat there and looked at him. You don't have a wrinkle on your face. You're 90 years old. What the heck? He just wants to be told he is handsome. He said, 'I don't need to hear that stuff. Just tell me I'm handsome.'"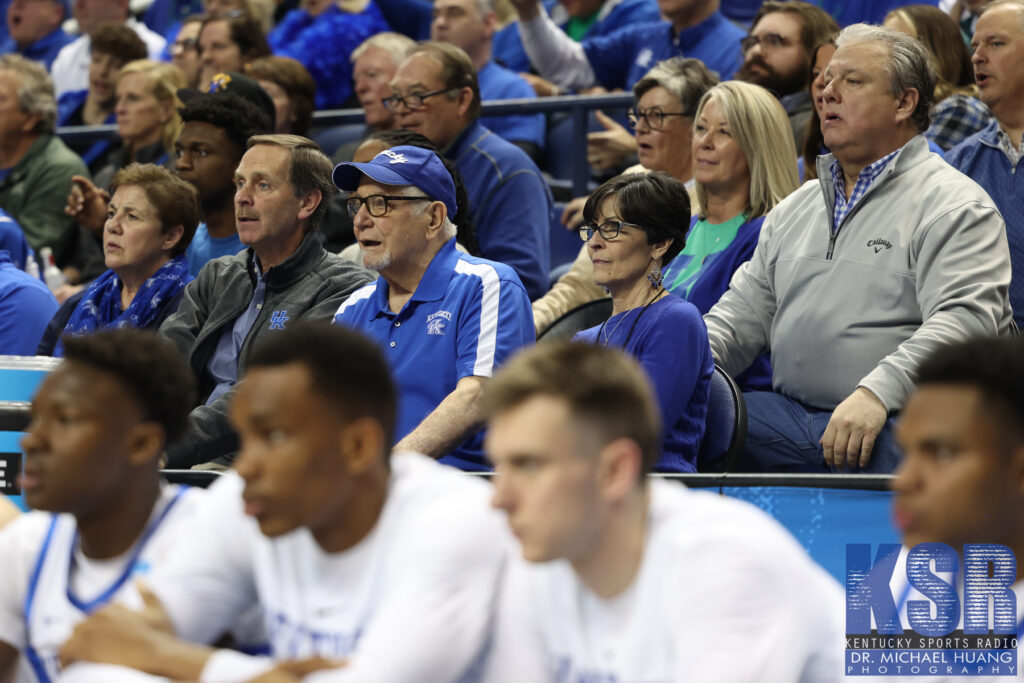 In the earlier days of the Calipari Era, Vince was a staple at big games, especially in the postseason. This picture of him doing Jamal Murray's bow and arrow move at the 2016 SEC Tournament is a memorable one.
Going through the archives, it seems like the last game Vince attended in person was the 2018 Sweet 16 loss to Kansas State, which matches up with Calipari's five-year timeline. Before that game, he chatted with Andy Katz.
There was another important Vince in the stands last night: Kentucky Football's Vince Marrow, aka the Big Dog, who attended the game with Joe Craft.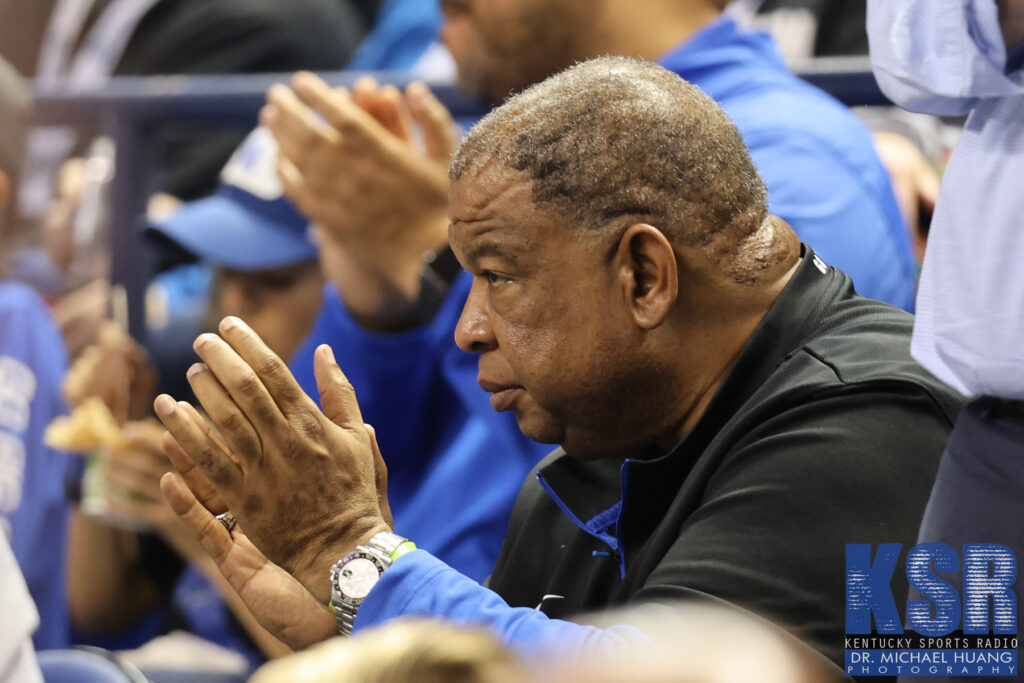 With both Vinces in the stands on Sunday, it's time to finally avenge that loss to the Purple Wildcats.