John Calipari, Chin Coleman were in to see 5-star J.J. Taylor today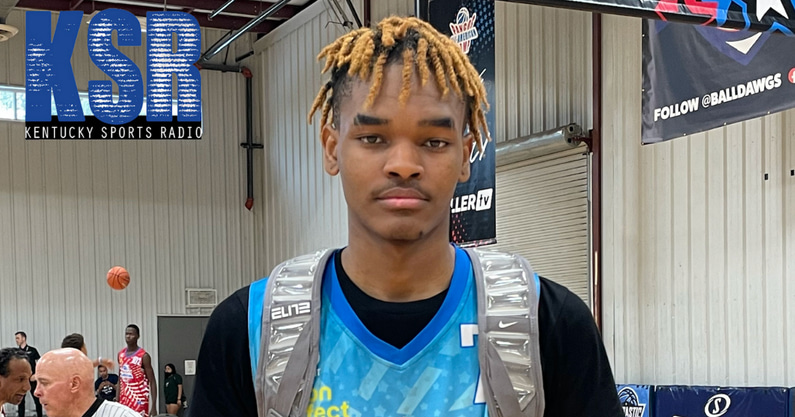 John Calipari can't be getting his recommended eight hours of sleep every night. Ahead of official visits for two key class of 2022 recruits, the Kentucky Men's Basketball head coach, along with assistant coach Chin Coleman, spent part of their Thursday watching class of 2023 five-star J.J. Taylor.
Taylor's AAU program, Mac Irvin Fire, announced the news on Twitter.
*Side note: check out Calipari's fit. Holy fit.*
Ranked by On3 as the seventh-best prospect from his class, Taylor is a consensus five-star recruit and arguably the top small forward his age. The 6-foot-8 wing attends Kenwood Academy in Chicago, IL, an area where Coach Coleman is a very well-respected recruiter.
Kentucky has been high on Taylor as one of the core pieces for the class of 2023. He was the very first member of the class to receive an offer from the 'Cats back in June and the staff has been in to see him at least a couple of times since.
Also on Thursday, five-star wing Chris Livingston arrived in Lexington for an official visit, one day before uncommitted five-star center Adem Bona is expected to do the same. Calipari is putting in some serious work this offseason.