Calipari confirms Kentucky will play Gonzaga at Spokane Arena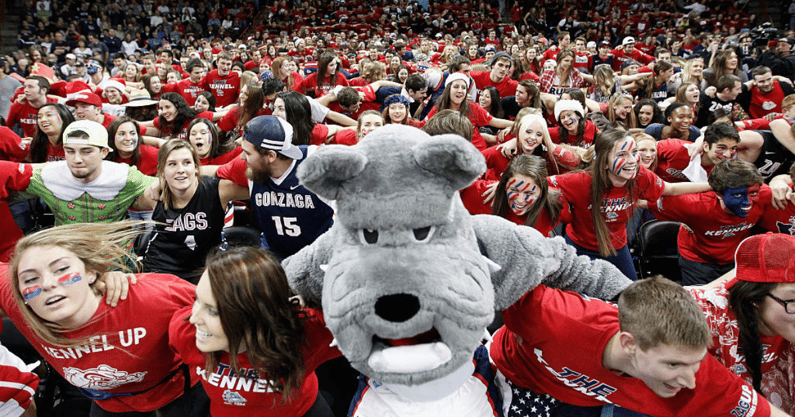 Yesterday's reports are accurate. John Calipari just confirmed that Kentucky will play Gonzaga at Spokane Arena on November 20, not McCarthey Athletic Center, aka "The Kennel," the Bulldogs' on-campus arena.
Spokane Arena seats 12,210 for basketball games, over twice the capacity of The Kennel. Calipari tweeted that he hopes the increased seating will allow more Kentucky fans to get in, even teasing that the series may be extended from two to four years. On Tuesday night, Few agreed to bring Gonzaga to Rupp Arena in the 2023-24 season during Kentucky's open practice for flood relief.
"I'm excited about playing Gonzaga. I'm disappointed that we have to go there first, but to make it happen I was willing to do that. Playing in front of 13K crazy fans in Spokane Arena will be exciting just like it will be in front of 22K fans in Rupp next year.

I imagine there will be some #BBN and some Gonzaga fans too who will sneak in the game this year because there's more seats!

Anybody that wants us to play in a 6,000-seat facility, wants us to lose! And I get that. I tried to look back and find the last time UK played in a true regular-season road game with 6,000 or fewer fans. I stopped looking after the 70s.

This is great for both schools and I can't wait to get the series started. Maybe we make this four years? 👀"
While it's a bit of a bummer that the Cats won't get to play in a unique venue like The Kennel, getting to see Kentucky play Gonzaga is exciting enough. Hopefully, more blue gets into Spokane — for years to come.