John Calipari hints Gonzaga game may move to January or February 2024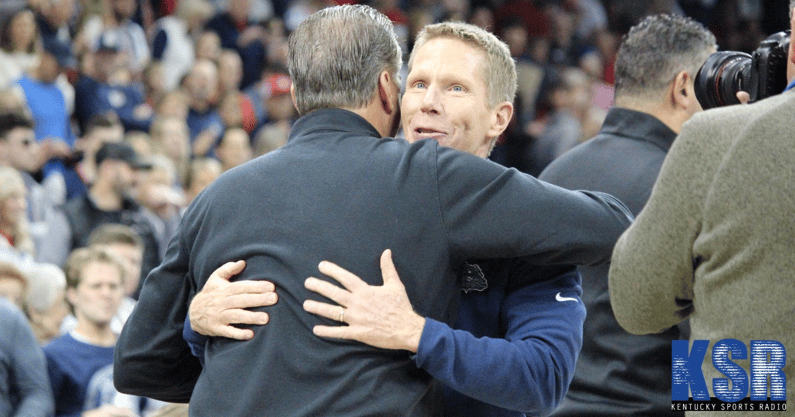 John Calipari threw in an interesting scheduling note during his press conference following Kentucky's 60-41 win over Bellarmine last night. Earlier this week, ESPN announced the ACC/SEC Challenge, which will begin next season, reportedly the week after Thanksgiving. Kentucky already has home games vs. Michigan and Gonzaga scheduled for 2023-24, along with the Champions Classic (vs. Kansas), CBS Sports Classic (vs. North Carolina), an unconfirmed neutral-site game vs. Notre Dame, and the annual game vs. Louisville (at the Yum Center).
Nothing is set in stone, but Calipari said the addition of the ACC/SEC Challenge may push the Gonzaga game to January or February.
"So as we go forward with some of this — they talked about this ACC Challenge being now. Okay, then the Gonzaga game probably happens in January or February in the middle of our season. I've done it before. Played Louisville. When I was at UMass, in February we played Louisville. So, I've done this before that way."
If you're keeping track at home, here's how Kentucky's 2023-24 non-conference schedule is shaping up.
Nov. 14: vs. Kansas (Champions Classic, Chicago)
Dec. 2: vs. Michigan (Rupp Arena, Lexington)
TBD: vs. Gonzaga (Rupp Arena, Lexington)
TBD: vs. ACC opponent
TBD: vs. North Carolina (CBS Sports Classic, location TBD)
TBD: at Louisville (Yum Center, Louisville)
TBD: vs. Notre Dame (neutral site, unconfirmed)