John Calipari is hopeful Quade Green returns against Florida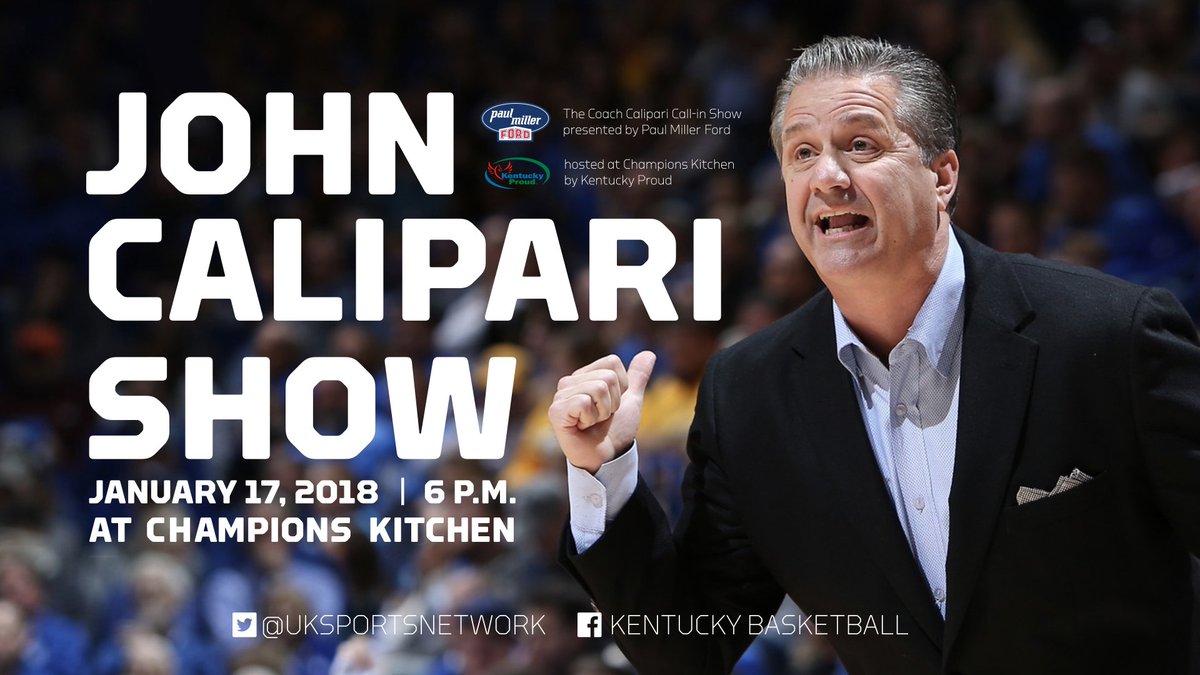 For the first time ever, the John Calipari Call-In Show was held at the Champions Kitchen on UK's campus, the brand new dining facility located in the new Student Center. Students were allowed to come and watch, where Coach Cal talked about the South Carolina loss, Jarred Vanderbilt's impact on the floor, and Quade Green's status. He started by telling fans in attendance he was "sick" about his team's performance last night, and how there's a grieving process with losses like the one Kentucky experienced on the road.
. @UKCoachCalipari is "sick" after last night's loss:

WATCH: https://t.co/q8DPZUcGuS pic.twitter.com/ccrkuAHC20 – UK Sports Network (@UKSportsNetwork) January 17, 2018
After getting one player back from injury last night, Calipari updated the status on injured point guard Quade Green. After missing three consecutive games with a back injury,
Coach Cal said he expects Green to return for Kentucky's College GameDay matchup on Saturday against Florida.
In fact, he says he's hopeful to have a "healthy team" going forward.
Is Tai Wynyard also returning? Could Jemarl Baker be ahead of schedule? Will Jarred Vanderbilt's minutes climb even further? Who knows, but it's great to see Calipari so optimistic about his team's health. Speaking of Vanderbilt, Calipari said the injured forward was extremely lost at times and the team still had yet to scrimmage with him in practice. His impact on the floor in limited action, however, was substantial. https://twitter.com/KentuckyMBB/status/953768522987040769 Needless to say, I think this kid is going to be special. Go Cats.