Mitch McConnell congratulated John Calipari on the Senate floor today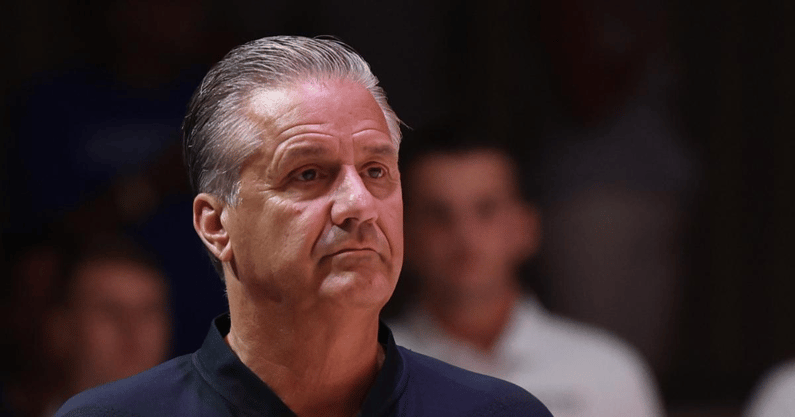 On November 2, John Calipari will receive the Jefferson Award for Outstanding Public Service in Sports by Multiplying Good, a prestigious honor also bestowed upon Arthur Ashe, Tom Brokaw, Larry Fitzgerald, Betty Ford, John Glenn, Bob Hope, Steve Jobs, Shaquille O'Neal, General Colin Powell, John D. Rockefeller, and Oprah Winfrey. Calipari is the first men's college basketball coach to receive the honor.
This morning, Senate Republican Leader Mitch McConnell congratulated Calipari on the Jefferson Award on the Senate floor. Sen. McConnell detailed all of Cal's community service efforts and thanked him on behalf of the state of Kentucky.
"When tornadoes hit Western Kentucky last winter he rallied Kentuckians to raise money through a telethon. When heavy rainfall and floods damaged communities in Eastern Kentucky this summer, he did the same, pulling our state together to help victims rebuild.
"In total, Coach Cal's telethons have raised more than $12 million for charitable ventures in Kentucky and across the world, so, thank you. Thank you, Coach Cal for your service to our state and congratulations on receiving this distinguished award."
More on Calipari and the Jefferson Award
Calipari and this year's other Jefferson Award recipients will be honored by Multiplying Good at ceremonies in New York and Washington D.C. Founded over 50 years ago by Jackie Kennedy Onassis, Sen. Bob Taft Jr., and Sam Beard, Multiplying Good is the world's most foremost and highly celebrated organization focused on and honoring public service. Calipari is already a member of the Naismith Basketball Hall of Fame, but this award may mean more than any other given his dedication to community service.
"I am humbled to be recognized in this way," Calipari said. "As I look back at my career in basketball and serving the community, things like this will matter to me more than any other award or recognition."
Once again, congrats, Coach Cal!