John Calipari says Bryce Hopkins dealing with back strain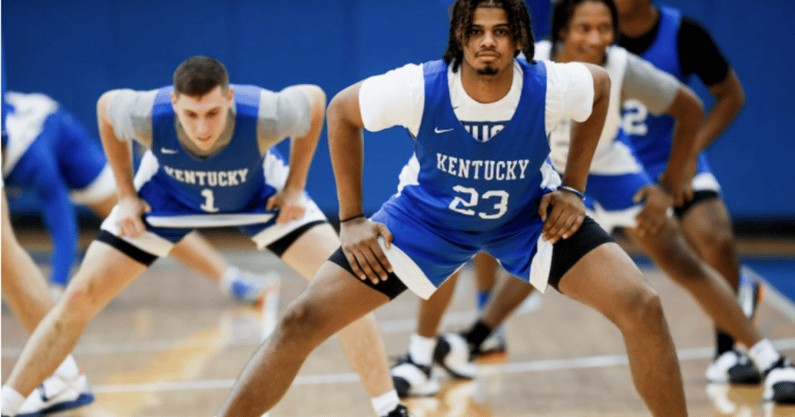 Bryce Hopkins was a participant during Sunday's UK Pro Day, but he isn't currently 100 percent as we are now under a month away from the season-opener against Duke.
Kentucky head coach Calipari broke the news during the SEC Network's broadcast of Pro Day, which had 70 scouts from all 30 NBA teams in attendance. Hopkins is a freshman forward from Oak Park, IL, who has received rave reviews over the summer.
"He was probably the biggest surprise (before injury)," Calipari said on Sunday. "He's got a strained back, so he hasn't been as good. I'm anxious to see when he comes back."
Calipari also mentioned the injuries to redshirt junior CJ Fredrick and junior Jacob Toppin, although those had already been reported on. The news on Hopkins was not something the public knew of.
All three of Hopkins, Fredrick, and Toppin were participants in the various Pro Day drills, but none of them participated in the brief 5-on-5. Luckily, Calipari said at the beginning of the broadcast that all three are expected to be back at full strength next week.
Out of high school, Hopkins was a four-star prospect and top 50 player in his class. Despite being the least-heralded of the incoming freshman trio, Hopkins's play from over the summer has set his expectations higher than initially projected.