Jon Gruden really likes Bud Dupree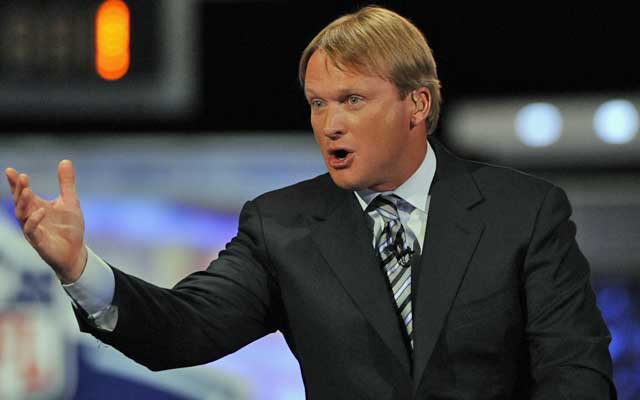 ESPN's Mike Sando recently sat in on a seven-hour film session with Jon Gruden in Tampa and he took notes on who Gruden raved about the most while watching pre-draft tape. Sando then compiled a list of the 15 prospects Gruden likes (in no particular order) for ESPN.com.
Kentucky's Bud Dupree was one of the 15…
Bud Dupree, DE, Kentucky

Dupree is one of the top 10 players in this draft. He has very good size. I have seen him hold the point and be effective as a run defender in an odd front. I have seen him rush the passer. I also love his playing style because he'll come out of the stack, find the man with the ball and knock him down hard. He played right end, left end and outside 'backer. Two years ago I saw him rushing as an inside 'backer.

We see all these quarterbacks in the NFL running around and scrambling. You need a Dupree who can find the guy with the ball to get there. This kid can get it done as a pass-rusher in a one-on-one situation, and if you have a creative defensive coach who can scheme some one-on-ones for Dupree, he will be a real problem for tight ends and backs to handle.
The Mock Draft 3.0 on NFL.com projects Dupree to Atlanta with the eighth overall pick. It helps Dupree's stock that Missouri's Shane Ray was arrested for marijuana possession yesterday. (What an idiot.)