John Higgins retiring from on-court officiating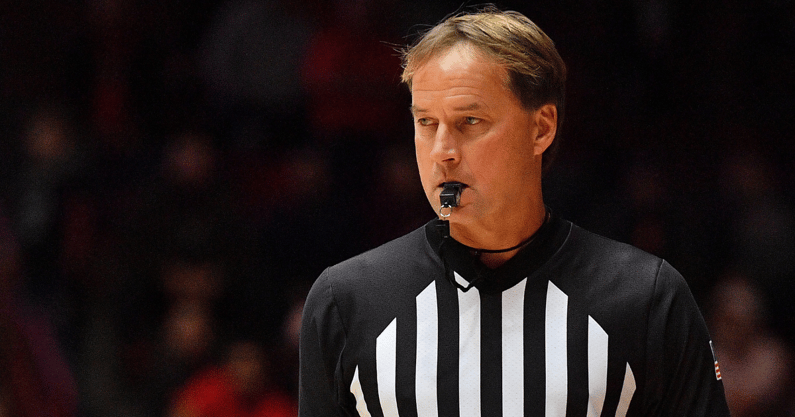 Here's some big college basketball news regarding a name all Kentucky fans know (particularly fans of our site): John Higgins is hanging the whistle up. The longtime college basketball referee has been named the new Coordinator of Officials for the Western Basketball Officiating Consortium (WBOC), meaning his days of on-court officiating are over.
In his new role, Higgins will be charged with recruiting, selecting, developing, evaluating, and assigning officials for every men's basketball game hosted by schools in the WBOC, which comprises the Big Sky, Big West, Mountain West, Pac-12, Western Athletic, and West Coast Conferences. He will assume the role on June 1.
During his 35-year officiating career, Higgins worked 29 NCAA Tournaments, nine Final Fours, and two national championship games. A few of those, as I'm sure you recall, included Kentucky. Higgins has officiated nine Kentucky games, including the 2011 national championship game vs. UConn, the 2015 Final Four game vs. Wisconsin, and the 2017 Elite Eight game vs. North Carolina. All three were losses, the most recent being of extreme relevance to this here website.
I'll refrain from any additional commentary, but I do think it's hilarious that this news broke while Drew Franklin is off the grid in Colorado.