John Wall comes back to Lexington, his second home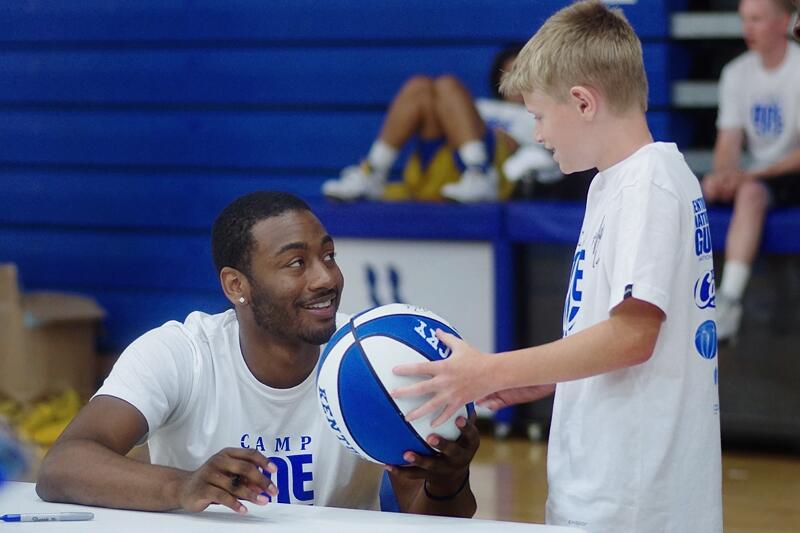 (h/t Regina Rickert, @acrphoto) Add John Wall to the list of former Kentucky basketball players to make the pilgrimage back to Lexington during the NBA off-season. Wall spent the day at Camp One, a basketball camp being held in Lexington this week.
Wall spoke highly of Lexington, even calling it his second home, when WKYT caught up with him after a camp session. 
"When you make it somewhere big, always the best thing you get out of it is to give back," he told WKYT. "I always try to give back to the community and it's always great to come back to Lexington. I enjoy myself here." Wall said he was disappointed in this year's Kentucky basketball season, which he tries to keep up with even from the NBA. Wall compared this year's star-studded recruiting class to his own, but said they need to have the "dog" in them in order to succeed.
"It's a pretty good class. They're right up there with us. I would just love to see if they've got the same dog as us. We had fun with it, but we had the dog at the same time. We'd go to war."
(h/t @acrphoto)