John Wall dribbled today, so that's good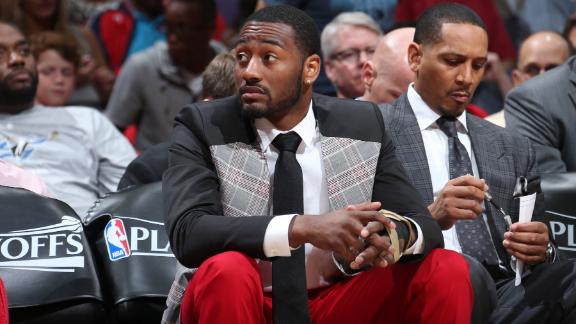 Before he and his Wizard teammates took off for Atlanta earlier this afternoon,
John Wall dribbled a basketball
. That's huge news for Washington. Wall missed the last three games with five fractures in his left wrist and hand, and his status for the remainder of the playoffs has not looked positive. But the progress he made this morning, though small, is a big step in the right direction. Wizards head coach Randy Wittman said, "The swelling is down again. Minimal swelling. He wanted to dribble the ball a little bit. Get the feel of it here." Wall will be reevaluated tomorrow before Game 5 in Atlanta. He'll likely have to sit another game, but if his teammates can stretch the series out to seven games or, even better, advance to the Conference Finals, we may see Wall again this postseason with a legitimate shot to reach The Finals. Get better, John. Get better ASAP.