John Wall had surgery on both knees Thursday morning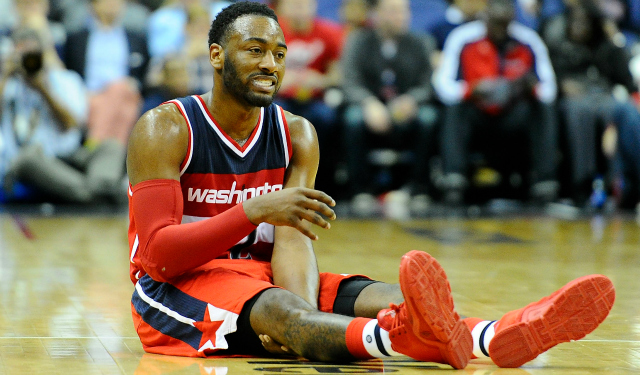 We now know why
John Wall was in Cleveland last night
. The Wizards announced today that
Wall underwent knee surgery
 at the Cleveland Clinic Marymount this morning to repair an injured left knee that bugged him late in the season. Dr. Richard Parker, who performed the surgery, expects Wall to play completely pain-free once he completes the rehab process. The timetable of the rehabilitation has him back to full health prior to the start of next season. Wall also had the right knee cleaned out while on the operating table. He left a message for fans prior to the operations, via Uninterrupted:
BREAKING: @JohnWall speaks just moments before knee surgery.https://t.co/SgRTB4NoBA

— UNINTERRUPTED (@uninterrupted) May 5, 2016
"This is something important that I need to get taken care of to prepare myself for next season, to come back even better and stronger," Wall told his fans in the video.