John Wall Speaks Out About Kyrie Irving Situation
[caption id="" align="alignnone" width="640"]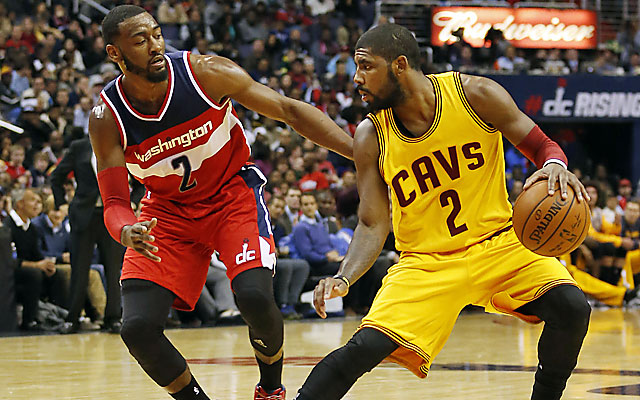 USA Today[/caption] John Wall recetnly agreed to a major extension with the Washington Wizards, but that did not stop him from commenting on Kyrie Irving's situation with the Cleveland Cavaliers. According to
Chase Hughes of CSN Mid-Atlantic
, Wall said he was surprised by the news when he first heard of it.
"That was crazy to me. I didn't know that was happening at all. Well, too bad," Wall said of the timing. "It's kinda tough. If I had been to three straight [NBA] Finals, I'd want to stay but you never know what type of relationship or what type of details they have going on the backside. Nobody knows what's going on behind closed doors. He's one of those guys who wants to be the main guy. "It's a different situation when you're playing with a guy like LeBron James who is so dominant. Everyone is always going to be the second guy to him. It's kind of like what I tell all the young guys when they first come into the league. It's kind of tough to get the young guys to play as one on the floor because everybody is trying to build their name up and start their own foundation. It's kind of tough when you're always in the shadow of somebody else. That's something he probably got tired of."
If Irving leaves the Eastern Conference, there is a good case to be made that Wall would be the pest point guard in the East. Also, Irving's departure makes it easier for the Wizards to compete for the Eastern Conference title. For people who follow the NBA, Irving's situation is interesting for many reasons.