Josh Paschal candidly shares his cancer survival story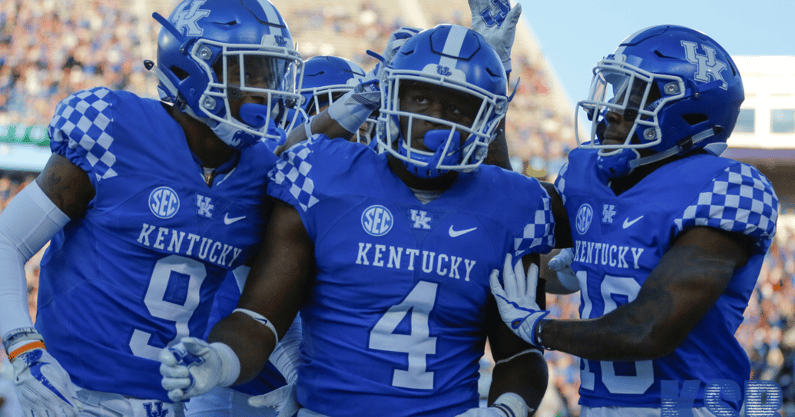 It's been three years since Josh Paschal was diagnosed with skin cancer. By now you know he fought and beat it soundly. Now that some time has passed, you can learn how the events unfolded and truly understand Paschal's character.
This week Paschal joined Max Duffy and Miles Butler on Pin it Deep. A typically goofy show, they got serious when discussing the adversity Paschal had to overcome early in his career. He truly embodies the mantra "For the Team." Kentucky fans will be proud to have a person like Paschal representing their university.
"Am I gonna play this year?"
Days before the 2018 UK football training camp was set to begin, Mark Stoops learned that Josh Paschal and John Schlarman were diagnosed with cancer. It was an emotional gut punch to the team. Paschal's first thoughts went to football.
"It was pretty tough. It was tough for me because I had a promising freshman year and I had a lot of eyes that were looking at me going into my sophomore year. I wanted to have a great sophomore year, not only for myself, but just to help the team, to contribute. I worked my ass off — excuse my language — but that's what I did that offseason. Right before that is when everything popped up," Paschal said.
"Of course the first thing was, 'Am I gonna play this year?' That's all I cared about was if i'm going to play this year. When I got that news the first time, they said I could be back by the first game. I'm thinking, 'Okay, I'm all good. Just gotta sit out in camp, but that's fine.' Then when when I got news that I was going to be out 'for the whole year' I still — it didn't click in my head. I still wanted to at least have a shot. I never told myself that it wasn't possible to come back and I think that's the reason I did come back was because I just filled myself with positive thoughts."
Paschal's first thoughts went to football and his family. He was not scared for his health because of his faith.
"I had my foundation set already. I knew it was on my faith and I knew that my faith was in Jesus Christ. I wasn't worried necessarily about what would happen to me, as far as health-wise. I knew he put me in the best position to get the best treatment that I could here at the Markey Cancer Center."
Paschal learned the news with his entire family in the room: Mom, Dad, brother and sister.
"I wanted to make sure that they were okay, because at the end of the day, cancer doesn't just affect you. It affects your whole family. Just making sure that they're good, that's what helped me out a lot."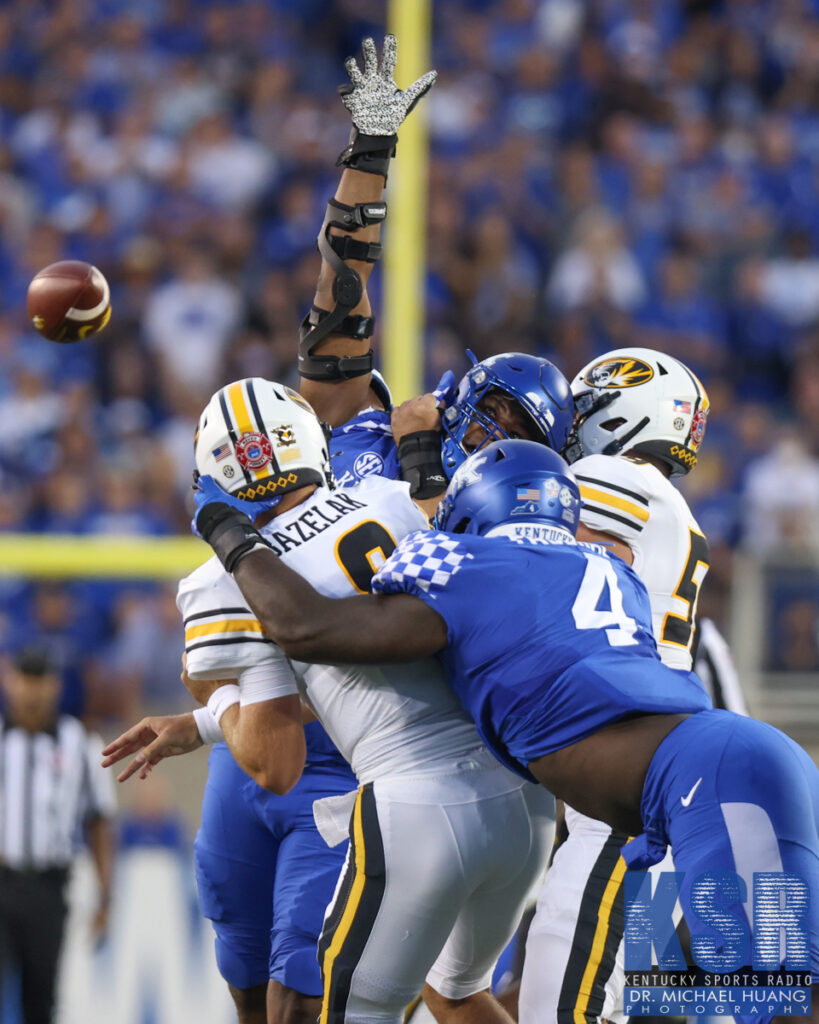 How Teammates, Coaches Helped Paschal fight Cancer
"Once I got that news, it was bigger than football in their eyes," Paschal said of his coaches. "That's what they showed me. They told me whenever I needed something to just let them know. If I needed any emotional support, I could always talk to them."
Stoops and other assistants paid visits to Paschal's apartment during training camp, one of the busiest times of the year. Even if the check-ins were brief, they meant a lot to Josh. What meant even more were how his teammates embraced him.
"I honestly just want to say that I'm grateful for my family and my loved ones back home, but for y'all, my teammates, because y'all kept everything normal. Even though y'all knew I was going through some stuff, y'all still didn't treat me like I was some charity or anything like that. Y'all treated me like I was normal, and that's what I appreciated the most."
Schlarman Sets the Tone
Paschal initially believed he could be ready to play for the season-opener. Unfortunately, one surgery did not completely eradicate the melanoma on his foot. The setback delayed a potential return, but Paschal remained confident and steadfast, thanks to John Schlarman's tenacity.
"He had got diagnosed and it was worse than what I was going through. He was at practice each and every day. You can barely tell that there was anything going on with him because he put a smile on his face, and like he said, until the end it was 'for the team.' And to see him take care of business everyday and love what he was doing, that gave me the motivation to do what I had to everyday and give everything that I had because he had to Kentucky football. It was more than just a game to him. It was family."
The two checked in on one another throughout their treatments. Josh Paschal will not forget one conversation in the dining hall.
"He said, 'This happened to the two best people it could've happened to because you know that we could get through it.' That's something I kept on my heart."
Schlarman's inspiration kept Paschal vigilant. He proved doctors wrong by starting in the penultimate game of the 2018 season, recording a tackle against Middle Tennessee State.
Paschal Learned his Role
Paschal planned on providing help in the pass rush in 2018. Sidelined by cancer, he learned he could still help the Wildcats off the field.
"When things like that happen I feel like you just have to embrace your role and my role wasn't to be at that game. My role wasn't to be an impact player like how I wanted to and that wasn't in God's plan for me. I knew that I had to embrace my role and just be a fan, enjoy seeing your brothers do great things and support them."
He was a fan from home and one of the loudest. He could not contain his emotions while watching the Florida game with his sister in his apartment.
"I almost lost my voice. I was the full fan that day. My sister drove me around Lexington so I could see everybody celebrate after we won. We drove past State Street, because you know we can't drive down it, but we drove past it to see what was going on."
When the team returned to Lexington, he was surprised with a game ball at Monday's meeting.
Lessons Learned from Schlarman and Chris Oats
Much has changed since Josh Paschal won his battle with cancer. Schlarman fought until the bitter end, losing his life in the middle of the 2020 season. That emotional gut-punch came just a few months after middle linebacker Chris Oats suffered a major stroke. Even though neither of them are on the field this fall, they are with the Wildcats every single day.
"You go out to practice and realize there's people that came out here with us two years ago that can't do this anymore." Paschal said, "You want to be able to appreciate that, not only for yourself, but if you see other guys lolly-gagging and just not giving it their all, you gotta remind them that this whole program, even this whole athletic program period, has been through so much in the past two or three years. You just gotta be able to appreciate each and every moment."
Listen to the candid conversation in its entirety on Pin it Deep.