WATCH: Josh Paschal scares children into good oral hygiene in new NIL ad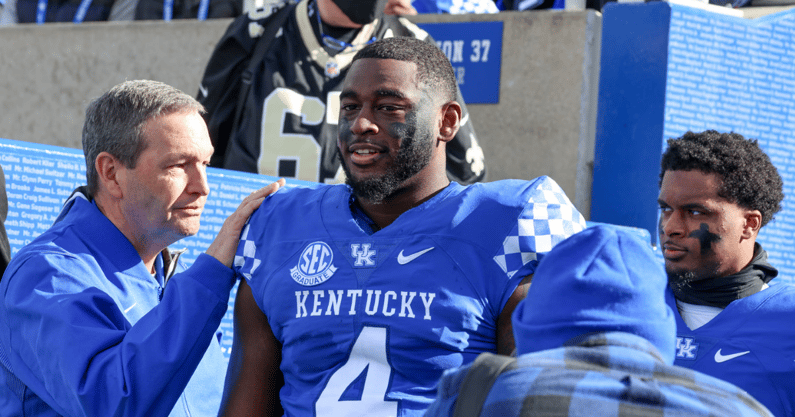 We've been treated to several entertaining ads from Kentucky Football and Basketball players since Name, Image, Likeness legislation went into effect last summer. Josh Paschal's latest one may take the cake. Kentucky's senior defensive end plays the "Defender of Decay" is Steckler Pediatric Dentistry's new commercial, scaring children into good oral hygiene.
Paschal and the kids definitely deserve Emmys for their performances, but kudos to Steckler for finding a Mark Stoops doppelganger and the "It's a Party" reference at the end. Well done, all around. I liked it so much I had a GIF party.