Journey's Saturday Morning Wakeup
If you follow me on Snapchat, you already know that my voice is gone from belting out tunes last night at Cincinnati's Riverbend. After the mustachioed Doobie Brothers rocked the house, there was a 45-minute rain delay before Journey brought me back to the 2007 football season.  When I wasn't singing their songs, I was channeling my inner Michael Scott. https://www.youtube.com/watch?v=HlpYUwpTlno Even if it prevented me from finding a bed until 4:00 a.m, it was a fun time.  The intoxicated woman behind me kept trying to steal my hat.  The woman in front of me kept Wikipedia-ing facts about Journey; the best Google was, "Is Steve Perry Dead?" It might be tough grinding through today's website shift, but I've learned a thing or two from Drew Franklin.  I GOT THIS.  Here's some of what I'll be writing about today.
Top Football Recruits in Town
Mark Stoops is hosting two elite defensive ends this weekend.  Jabreel Stephens, a lengthy weak-side Tamp native in the 2017 class, arrived to Kentucky last night. https://twitter.com/CampaignJay_813/status/759246841393348613 Alex Reigelsperger, a Top 300 player in 2018, departed to Kentucky from the Dayton-area with his family this morning. https://twitter.com/a_reigelsperger/status/759373789155168256
You'll Hear from Devin Booker
https://twitter.com/DevinBook/status/759218813938307072 Like many former Cats, Devin Booker is back in town hosting youth basketball camps.  He's set to speak to the media at Memorial Coliseum in about 30 minutes or so.  Kindsey Bernhard will report from the scene.  After fan-boying with MKG last week, I can only hope she makes it out alive.
Hear from Tyler Ulis on yesterday's edition of KSR. 
PGA Update
After crushing it in the British Open, J.B. Holmes missed the cut at the PGA Championship.  The other golfer with Kentucky connections, Louisville native Justin Thomas, sits at one-over par heading into the weekend.  A look at the top of the leaderboard.
The Haskell is Tomorrow
Usually casual horse racing fans only pay attention to the Triple Crown and maybe the Breeders' Cup. You should NOT do that tomorrow. In a rematch between California rivals,
Derby winner Nyquist returns to the track to take on Preakness winner Exaggerator
in theHaskell Invitational at Monmouth Park.  Exaggerator finished just behind Nyquist in the Derby before finally defeating him in the Preakness.  After the tough loss, Nyquist temporarily quit racing and
deleted his Twitter account
.  The Derby's third-place finisher, Gun Runner, is also racing tomorrow at Monmouth. Last year's dominating performance by American Pharoah was one of the most impressive horse races I've ever seen.  Tomorrow's showdown should be another can't-miss race. Post time is 5:47; for odds on the entire field,
click here
.
What's Your Favorite Color Bourbon Baby?
Even if you don't like Kentucky's sweet nectar (shame on you), Maker's Mark collectible bottles are the coolest.  Seeing the new visitors center for the first time, these glass cases of special edition bourbons were on display in the lobby. One case is less attractive than the other for obvious reasons.
I'm partial to the '96 Championship bottle, but the best is one that has yet to make it to the case -- the blue and yellow bottle honoring Triple Crown Champion, American Pharoah.
LEX18 Throwback
For younger fans, you probably couldn't recognize Carl Nathe if you saw him.  You probably don't even recognize his name, but I bet you do recognize his voice.  Carl is the voice of Commonwealth Stadium, bellowing, "FIRST DOOOOOOWN KENTUCKY!" since I can remember.  Before he assumed that position, he was calling sports for LEX18 with an excellent mustache. [caption id="" align="alignnone" width="561"]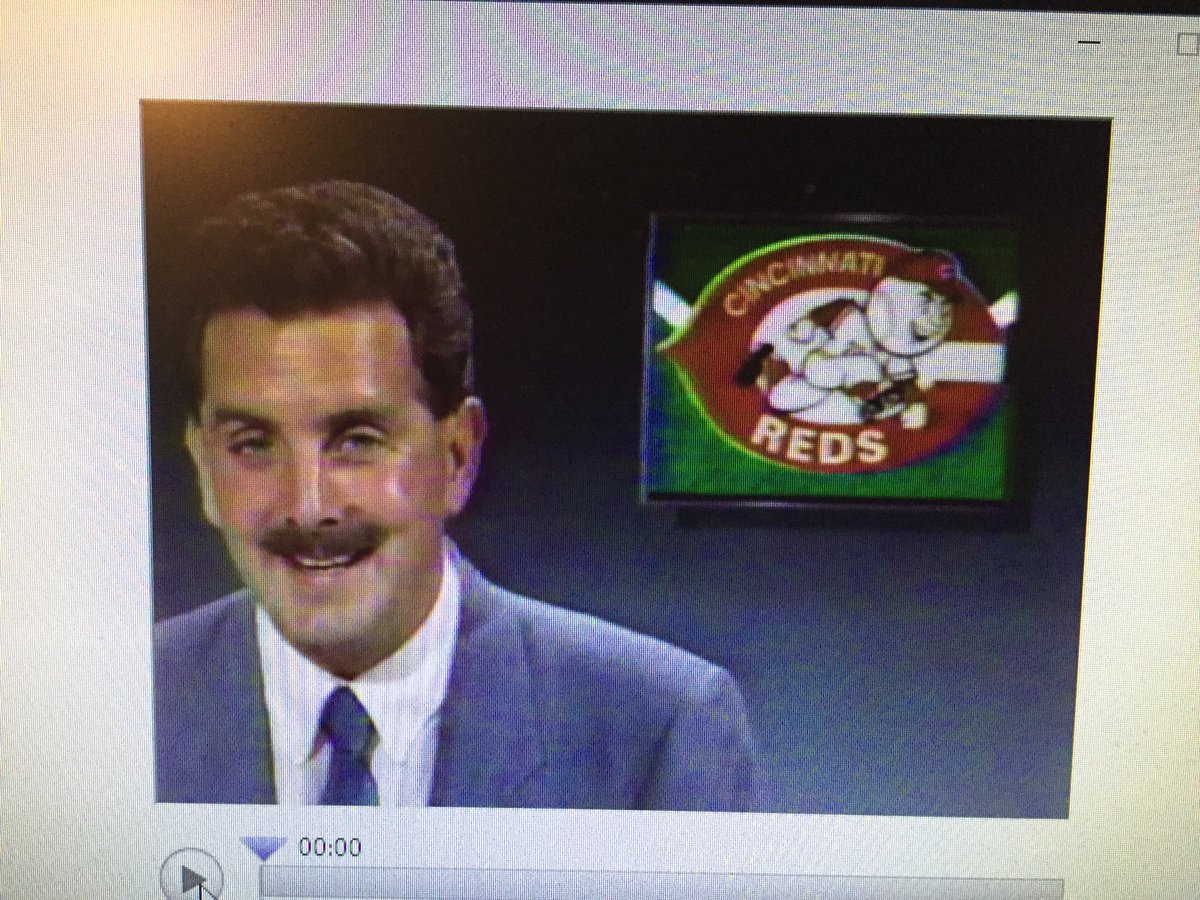 @JDrumUK[/caption] P.S.
Alan Cutler's slo-mo beard video
 still gives me nightmares.