Julius Randle undergoes successful ankle surgery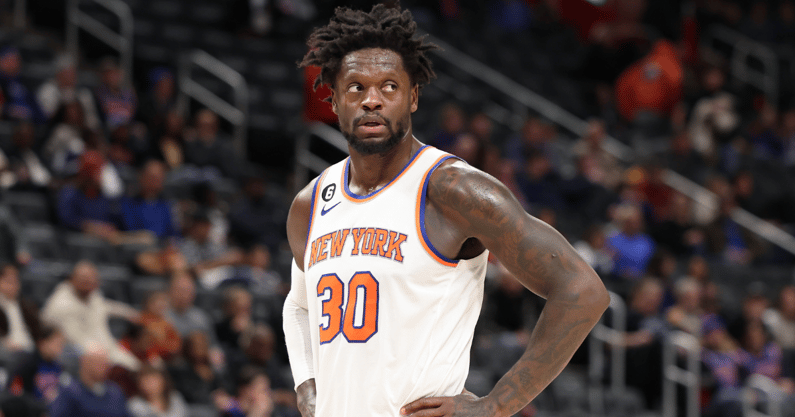 Former Kentucky double-double machine, Julius Randle, went under the knife on Friday. The New York Knicks announced their best player had arthroscopic surgery on his left ankle, the same one that plagued him during this year's playoffs. Physicians deemed the procedure successful and they expect Randle to resume basketball activities in time for training camp in the fall and be at full strength for the start of the 2023-24 season.
Randle was enjoying one the healthiest and most productive campaigns in his career before a sprained ankle in the 77th game of the regular season forced him to miss the final five games. He returned to action for the Knicks' first-round playoff matchup against the Cleveland Cavaliers but suffered yet another left ankle sprain during Game 5.
Despite knowing his injury would likely require surgery, Randle opted to play through the pain and returned to action for the Knicks after only missing Game 1 against Miami in the Eastern Conference semifinals.
After struggling mightily while playing on one-and-a-half-ankles, Randle was the target of the rabid New York sports media, including Stephen A. Smith of ESPN, who downplayed Randle's ankle injury and played up his less-than-stellar stat line.
Don't hold your breath awaiting their apology after news of Randle's surgery.
This season, Randle averaged a career-high 25.2 points per game to go along with 10 rebounds per contest, on his way to his second-career All-Star selection and Third-Team All-NBA honors. He'll look to match that production or better it next season on his freshly mended ankle.
Update: Randle posted a post-surgery picture on Instagram sporting cast with the caption, "ROAD TO RECOVERY Just another obstacle."