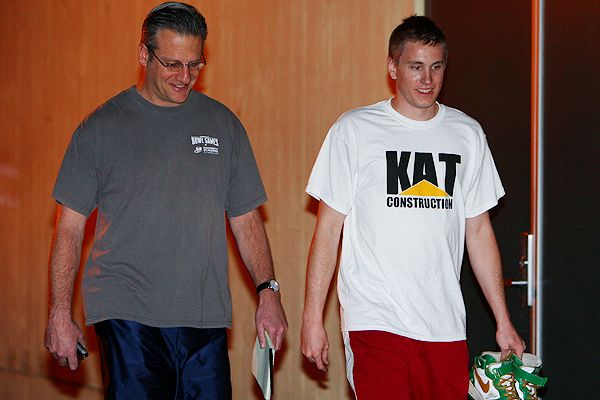 As we get ready for the potential 2000th win in UK History tonight, a little tidbit that I found funny. According to a source I spoke with who has knowledge of the situation,
Pat Forde was supposed to cover the Drexel game tonight
and as of last week, was going to make his first post-Calipari appearance in Rupp Arena. However on Friday, Forde cancelled his trip to Rupp Arena and will not be covering the game tonight. Interestingly, that came directly after the Bob Knight comments and the Jemele Hill controversy. Is there a connection? Well maybe, maybe not...but it even if we dont have causation, we certainly have correlation. And by the way, if you havent seen it, here is a
hatchet job by the least likeable person on tv, Jay Mariotti.
In the article, he says that UK fans would be ok with a coach who "ax-murdered" 20 people. That sounds very similar to the Jemele Hill line...will ESPN make him apologize? He is scheduled to come to town for Louisville-Kentucky on January 2nd. I am sure you will welcome him as well.