Justin Rigg has workout scheduled with Cincinnati Bengals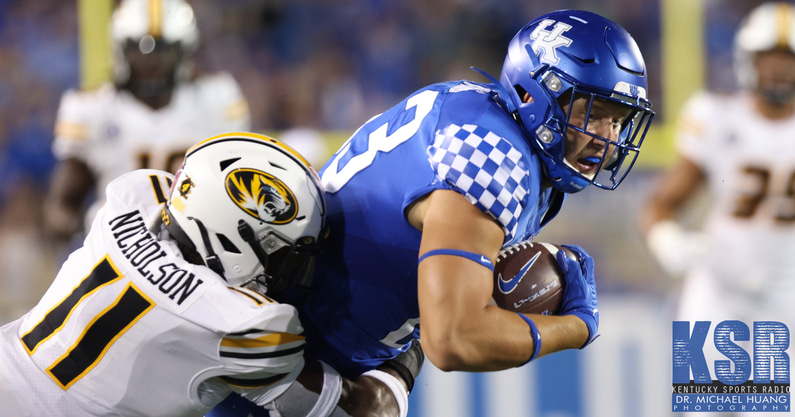 The NFL Draft is quickly approaching with both organizations and prospects looking to get some last-minute work done. Kentucky super senior Justin Rigg is looking to make one final impression.
The class of 2016 signee played in a school-record 63 games in his six-year career with the Kentucky football program and started 35 games including the last 16 of his career. Rigg finished his career with two degrees and 50 receptions for 547 yards.
Justin Rigg is currently projected to go undrafted in the 2022 NFL Draft. However, there is still value for a tight end of his size (6057, 259), and Rigg is getting one more late workout before the draft arrives.
The Cincinnati Bengals host a local player workout every year, and Rigg will be in attendance on Tuesday, per The Athletic's Jay Morrison.
Rigg's home is just 40 miles north of Cincinnati, and the tight end will get a chance to impress the defending AFC champions. This will be a great opportunity for Rigg after an injury prevented the tight end from participating in the 40-yard dash at Kentucky's pro day due to a recent injury in training. However, the tight end is now fully healthy with the draft approaching.
Last year, Phil Hoskins was a surprise seventh-round pick, and Rigg is looking to achieve something similar. The workout in Cincinnati could go a long way.