Karl-Anthony Towns has career night with 37 points and 22 rebounds
Last night, Karl-Anthony Towns took the NBA by storm. Again.
The former Wildcat dropped 37 points on 66% shooting, 22 rebounds, three assists, one steal, and one block in Minnesota's 142-130 loss to the Houston Rockets.
Check out some of the highlights from the game:
The BEST big in the league is from New Jersey! @KarlTowns#KingKarl#TeamTowns#Jersey@SportsUTeamIZOD@StJoesMetuchenpic.twitter.com/mXIOyiaGrE

– NJ Basketball (@NJHoopRecruit) February 26, 2017
.@KarlTowns with 37 points and a career-high 22 rebounds last night in Houston 🔥🔥🔥 pic.twitter.com/qaJKACN2n1

– Timberwolves (@Timberwolves) February 26, 2017
Even with the monster night, KAT was not content with the loss. Instead of going to bed early or going out on the town, he went straight to work after the game.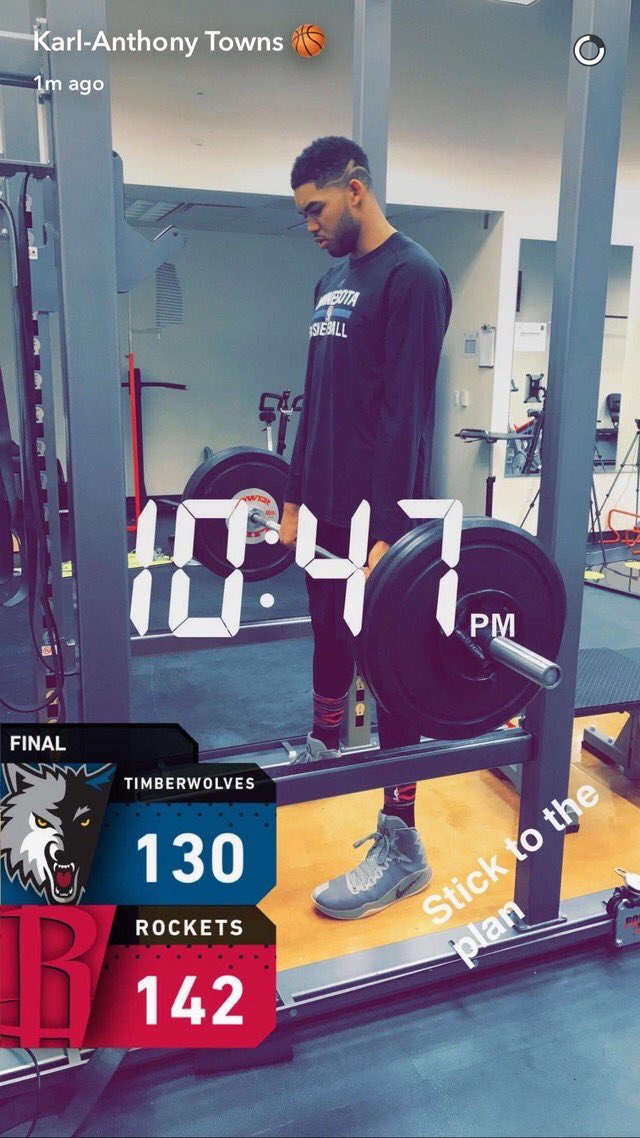 Over the last three games, Towns is averaging
29 points and 19.6 rebounds a game
for the Timberwolves, leading the team to a 2-1 record in that span. Just remember though, UK's NBA track record is "embarrassing" in the eyes of Colin Cowherd. Lol.
Discuss This Article
Comments have moved.
Join the conversation and talk about this article and all things Kentucky Sports in the new KSR Message Board.
KSBoard