Karl-Anthony Towns, Julius Randle partner with Mobil 1 for sneaker giveaway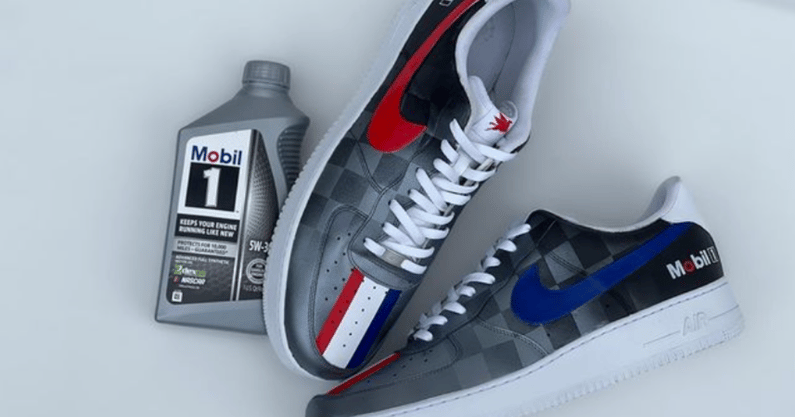 No, this isn't NBA 2K. But two former Kentucky Wildcats did sign deals to partner with Mobil 1, a synthetic motor oil brand that has been bringing custom prizes and sweepstake opportunities to NBA fans since 2016.
Both Karl-Anthony Towns of the Minnesota Timberwolves and Julius Randle of the New York Knicks have teamed up with Mobil 1 as part of the company's Behind the Drive campaign, which provides cool gifts to NBA fans throughout the year. This year's grand prize includes a one-on-one visit with either player, a copy of the recently released video game NBA 2K22, and a special edition pair of sneakers crafted by famous shoe artist Dan "Mache" Gamache.
In the videos below, KAT and Randle show themselves unboxing the unique kicks. The paint used on the shoes created by Mache contains a single drop of Mobil 1 motor oil. There are only four pairs in existence
Both Randle and Towns agreed to a partnership with Mobil 1 earlier in the offseason.
"This offseason, getting the chance to show everybody what drives me on and off the court has been a really rewarding experience, and I'm excited to share even more before the season starts," Randle said in the company's press release.
"I got a pair of custom kicks by Mache that are an amazing addition to my collection," Towns added. "I know fans are not going to want to miss out on the chance to win such a limited edition shoe."
Winners for the grand prize will be announced on Oct. 24. The Behind the Drive campaign also offers 25 weekly prizes. This week's prize package includes gaming headphones, a food delivery gift card, and two bags of individual-sized chips.
Secure that bag, gentlemen.