Karl-Anthony Towns reportedly received treatment, injections for multiple injuries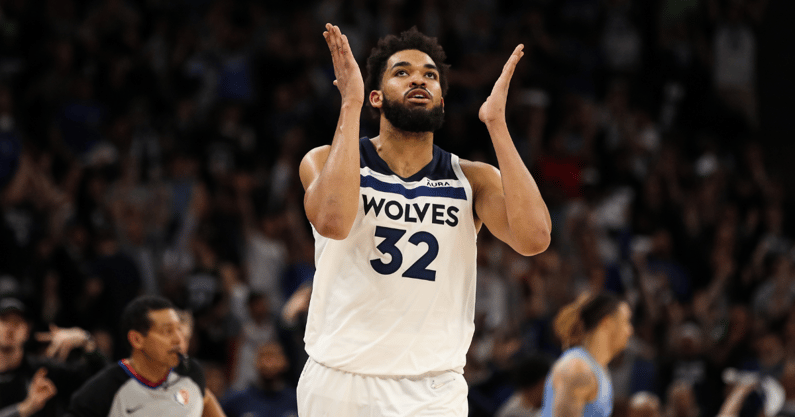 It doesn't sound like Karl-Anthony Towns was anywhere close to 100 percent by the end of the season.
According to ESPN's Ramona Shelburne, the Minnesota Timberwolves center received stem cell treatment and platelet-rich plasma injections on both of his knees, his left ankle, his left wrist, and one of his right fingers on Friday. Towns decided to go through with the treatments in lieu of surgery. The hope is he'll make a full recovery in time for the beginning of training camp.
Shelburne reports that Towns was playing through pain in both knees, particularly the right one, which saw him cover it with a leg sleeve throughout the postseason. Additionally, he "had a cyst in his left ankle, a subluxated left wrist with ligament damage and an aggravated joint on the middle finger of his right, shooting hand," the report reads.
Sounds painful.
But don't worry, KAT is in great care and on the mend.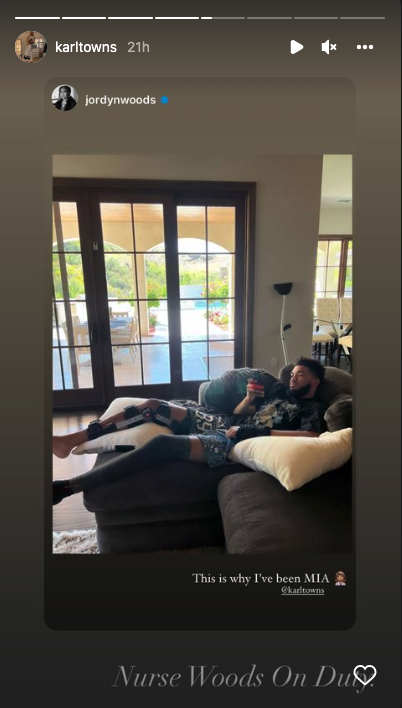 Towns appeared in all six playoff games for the Wolves this past postseason before being eliminated in the first round, averaging 21.8 points and 10.8 rebounds in 37.0 minutes per outing. During the regular season, he started all 74 games he played in while averaging 33.5 minutes per contest.
KAT was every bit of an ironman throughout his first three seasons in the NBA, not missing a single game. He missed only five games in year four. But the injury bug finally got to him in year five (2019-20) where he played just 35 games due to various injuries. Towns then played 50 the next season in 2020-21 before hitting his stride again in 2021-22, sitting out just contests before making his second-ever trip to the playoffs.
Early in his career, when he was playing all 82 games in a season, Towns racked up a ton of minutes. He ranked sixth in minutes played (37.0) during his second year and then 14th the next season (35.6) under head coach Tom Thibodeau, who is notorious for playing his star players big minutes. Towns averaged at least 33.0 minutes per game in every season since and the high number of miles logged is starting to show.
KAT, 26, is coming off arguably his most impressive season as a pro in what was his seventh season. He was named an All-Star for the third time and is likely to make an All-NBA Team once those are announced. He was the best player on a Timberwolves team that won 46 games and made the postseason for just the second time since 2004.