Karl-Anthony Towns Signs $224 Million Supermax Extension with Minnesota Timberwolves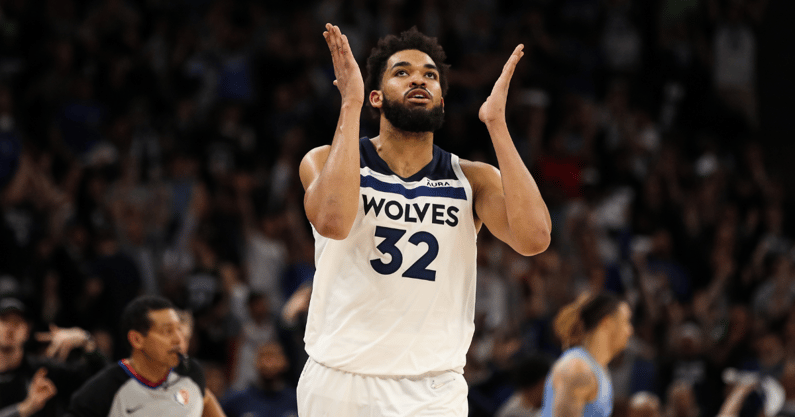 Karl-Anthony Towns is tipping-off NBA free agency by signing an enormous contract extension.
As the clock struck midnight to start the month of July, Towns put pen to paper on a $224 million supermax contract extension with the Minnesota Timberwolves. The deal begins with the 2024-25 season and increases his contract terms to six years and $295 million.
Towns is the second member of Kentucky's 2015 draft class to sign a supermax contract extension this offseason. Devin Booker signed a four-year extension worth $214 million on the same day he was named cover athlete for NBA 2K23. They are each represented by Jessica Holtz, the first female player agent to secure a max contract in the NBA.
Towns has spent all seven NBA seasons in Minnesota after the Timberwolves selected him with the No. 1 overall pick in the 2015 NBA Draft. He picked a good time to play his best basketball. Towns took the T-Wolves to the playoffs for the second time in his career after averaging 24.6 points and 9.8 rebounds per game while shooting 52.9% from the floor. He earned third team All-NBA honors, making him eligible for this supermax extension.
In addition to his play on the court, he's been busy off the court this offseason. He lived the high life in Paris during Fashion Week. Don't be fooled, Towns is still a man of the people. He was named a finalist for the 2020 Muhammad Ali Sports Humanitarian Award for devoting his effort and energy into health equity and education.
"This is an extremely humbling honor to be named a Muhammad Ali Sports Humanitarian Award finalist," said Towns. "Ali was a true change agent and humanitarian in every sense of the word; a social force who fought for the marginalized and inspired much of my community activism. I am honored to be among this list of athletes doing impactful and inspirational work."