Karl Towns attempted a ridiculous full-court shot on Jimmy Kimmel last night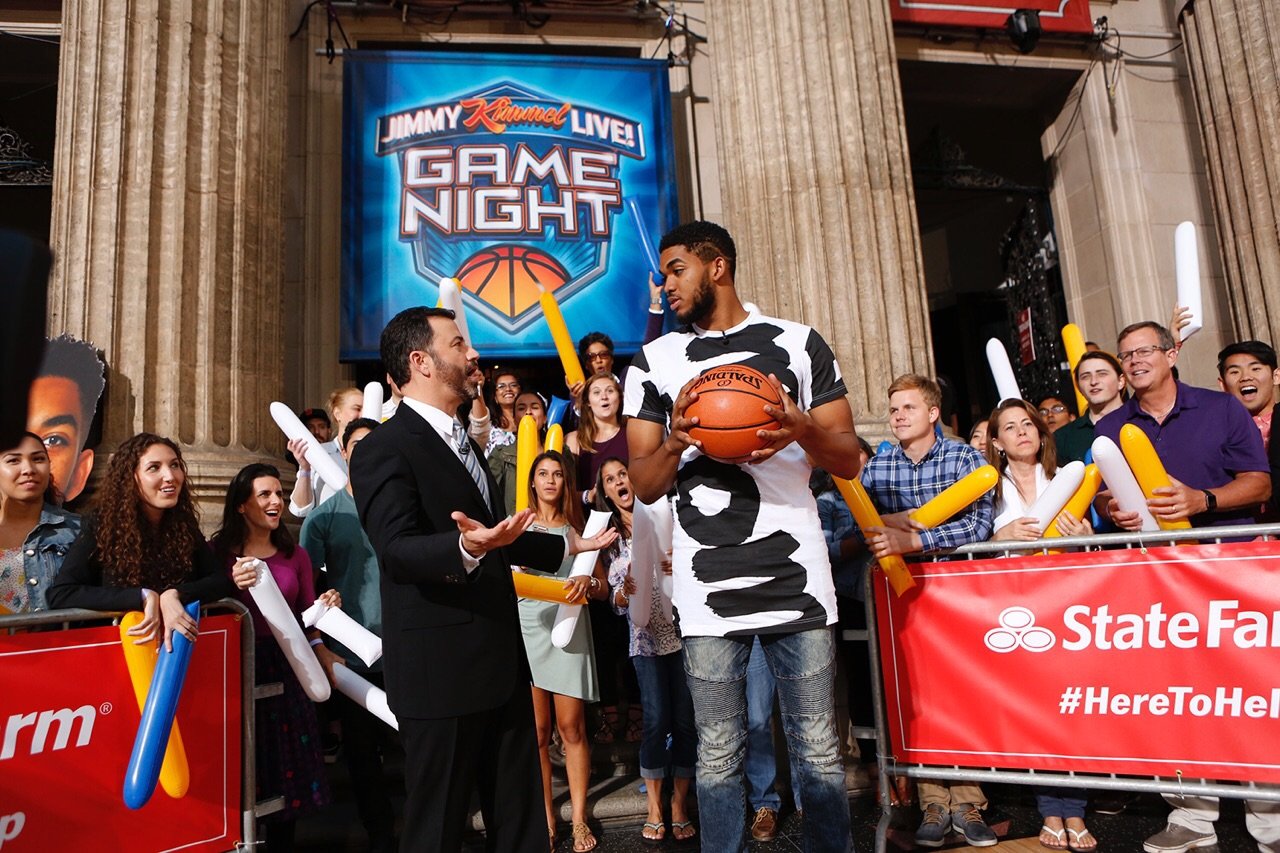 Is it just me, or is Karl Towns everywhere these days? Last night,
Karl went on "Jimmy Kimmel Live: Game Night"
before Game Two of the NBA Finals to attempt Kimmel's famous "Make It For a Million" full-court shot. The NBA Rookie of the Year had two attempts to make the shot across Hollywood Boulevard to split $1 million between the studio audience. We know Karl can stroke it from the outside, but could he pull it off? https://youtu.be/Xoyk-cLdpak It's okay, Karl. We love you anyways. And I'm sure the studio audience loved their corn on the cob on a stick.