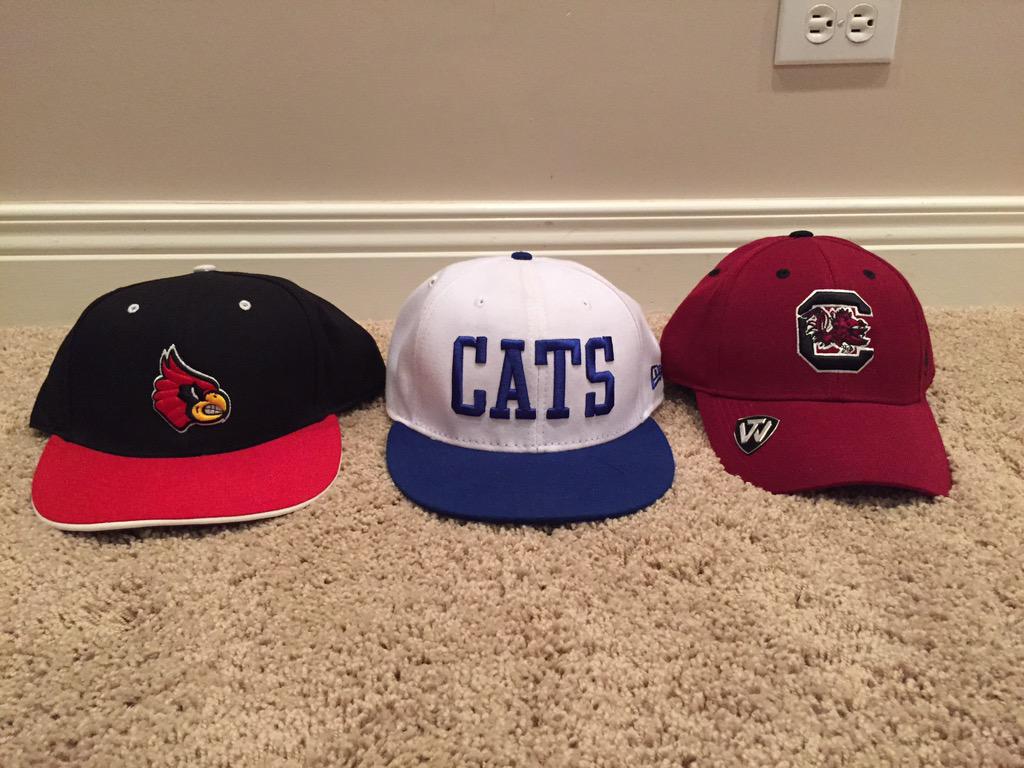 Four-star linebacker Kash Daniel's announcement is only a few days away and to keep the hype flowing,
Kash tweeted out this picture of the three hats that will be on the table Saturday
. "The hat game" is always one of the best parts of recruiting announcements and based on this sneak peek, I think it's safe to rule out Louisville. Seriously, that looks like a gas station hat. The Kentucky and South Carolina hats look much nicer, and we know Kash wears the CATS one quite often:
And it's in the middle...the signs continue to point in Kentucky's direction.