Familiarity at Kentucky could get Keidron Smith off to fast start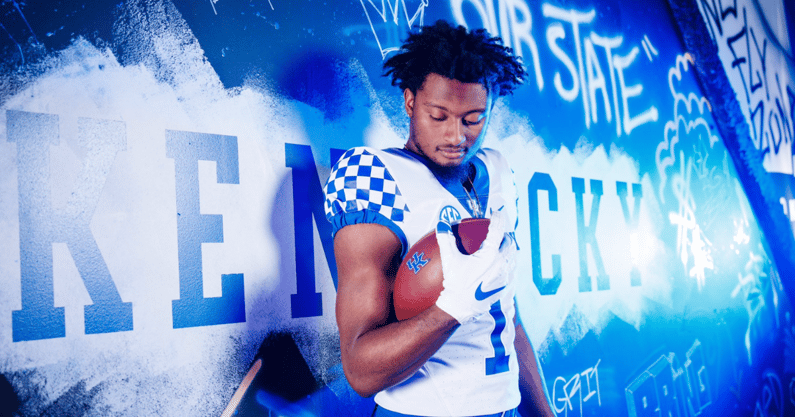 Breakout. It's hard to define, but you know it when you see it. And no, we're not talking about teenagers and their acne. Instead, we're talking Georgia Football and five Bulldogs that have the potential to break out in fall camp.
These are guys that could play a big part in Georgia's success in 2022, not one that we know will be. Right now, they're probably on the two-deep and bound for some playing time, but with a strong camp, they could be at the top of the depth chart. So, without further ado, let's get into it…
Last season, Javon Bullard was running with the ones at times early in the year. He wasn't a starter at STAR – shoutout Latavious Brini – but he was in the two deep. Then William Poole came back from a four-game academic suspension and played in the final 11 games of the year, eventually taking over a starting spot from Brini late. But let's not forget that Poole had his weaknesses too. And with Brini gone, Bullard is an option again. If Poole starts to slip, it feels like Bullard might just be there, ready to pounce on his opportunity.
All the talk about replacing Georgia's running backs surrounds Kenny McIntosh and Kendall Milton. Those two are certainly great options, but don't forget about Edwards either. He's been able to stay healthy better than Milton. He's shown an ability to carry a heavy load at the end of games while McIntosh has been a more versatile player in his skillset. Georgia needs a workhorse running back. Daijun Edwards certainly has the ability to do that, and with a couple strong showings in scrimmages, it wouldn't surprise us at all to see him start to get more and more carries.
This one felt like the easiest player to put on this list. Ingram-Dawkins came into the spring behind Tramel Walthour and exited possible ahead of him. There's no way to be certain about that considering Walthour was on the sidelines for the G-Day scrimmage. However, even if he's not ahead of him yet, Ingram-Dawkins has the potential to have an incredible camp and surge into a secured starting spot. He also is somebody that could have one of the best seasons of any Georgia defensive player on this roster. His ceiling is that high. So, as much as he's a potential breakout player in camp, we've got a feeling he also fits the mold of a potential breakout player on an SEC and national level too.
Smael Mondon is the only five-star you're going to see on this list. Many have already established their roles for 2022, either through their play this past season or performance this spring. In Mondon's case, he was out for the spring following surgery to repair a torn labrum and missed his opportunity to establish himself. It's certainly a position of need for the Bulldogs. Three inside linebackers were taken in the first three rounds of the 2022 NFL Draft. Time for Mondon to make up for lost time in fall camp.
Georgia is in need of a big bodied receiver to step up. George Pickens was that guy when he was on the field. Adonai Mitchell filled the role too, but the more the merrier. And why not somebody who is already in the rotation and has established himself as one of the team's best blockers? Even though he played in all 15 games lat season, Rosemy-Jacksaint didn't quite seem like the same player as he was before his gruesome ankle injury in 2020. Now, with a full offseason of 100% health, it feels like the time for Rosemy-Jacksaint to kick it back into high gear and have himself a strong fall camp in all aspects of being a receiver.
Others in Consideration