Keion Brooks is in contact with 16 schools, none of which are Kentucky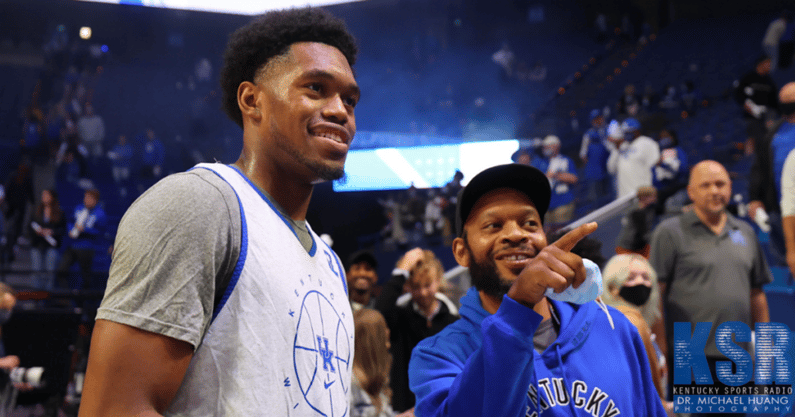 He never came out and said it, but it's clear Keion Brooks' time at the University of Kentucky is over. When Brooks declared his entry into the NBA Draft back in early April, he expressed excitement for the next step and the next chapter of his basketball journey while maintaining college eligibility as a backup plan.
At the NBA G League Elite Camp earlier this week, Brooks told Adam Zagoria he is all-in on the NBA Draft and doesn't plan to return to school, but it wasn't an official declaration of his final plans. A return to school is still on the table and if he does, Brooks has a long list of schools to consider.
Per Jon Rothstein, who spoke to Brooks' brother, the former Kentucky Wildcat is in contact with Ohio State, Maryland, UCLA, Arizona, Notre Dame, Washington, Iowa, Florida, Mississippi State, South Carolina, BYU, DePaul, UNLV, Nebraska, Kansas State, and Memphis.
That's a big list.
Working against Brooks' NBA Draft hopes, he did not perform well at the G League camp and did not receive one of the seven invites to stick around Chicago for the NBA Combine.
Golden State and Sacramento are two of the teams that scouted him in a pre-draft workout.