What John Calipari wants to see from Keion Brooks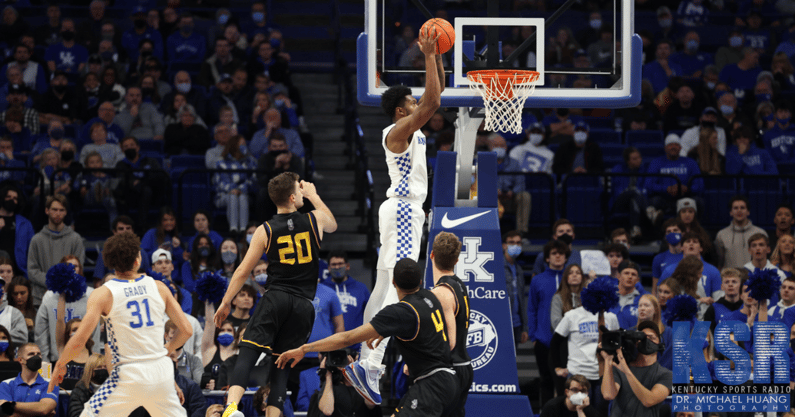 For the fourth straight game, Keion Brooks scored in double figures, finishing with 17 points and eight rebounds in Kentucky's 86-61 win over Albany. Thirteen of Brooks' 17 points came in the second half. He led the team in efficiency at +30. Promising second half aside, John Calipari still wants to see more from the junior forward.
"Just got to fight more," Calipari said. "Just got to fight more. He's coming. Look, he's got to be a 15, 16 point and an 8-rebound [per night] kind of guy for us in a real physical game. And then you've gotta be confident defensively."
Calipari extended that defensive gripe beyond Brooks, telling reporters that at least three or four players still aren't totally dialed in on defense, which leads to issues on offense.
"If you're getting driven by, pushed, shoved, dunked, laid on, you can't be confident offensively. You're going to turn it over. You're going to miss some shots you shouldn't miss. So, we've got to get back to defensive confidence."
"I'm not saying that about just Keion; I watched the game," Cal added. "We have three or four guys that aren't to where they need to be, but I'll say it again. For us to be any good, Keion has to get 15 [points] and 7 [rebounds] in a really good game. And he's gotta have confidence defensively."
Those "really good games" don't come for a while, so until then, Brooks will have to continue to sharpen his skills.