Keion Brooks will play another year of college basketball at Washington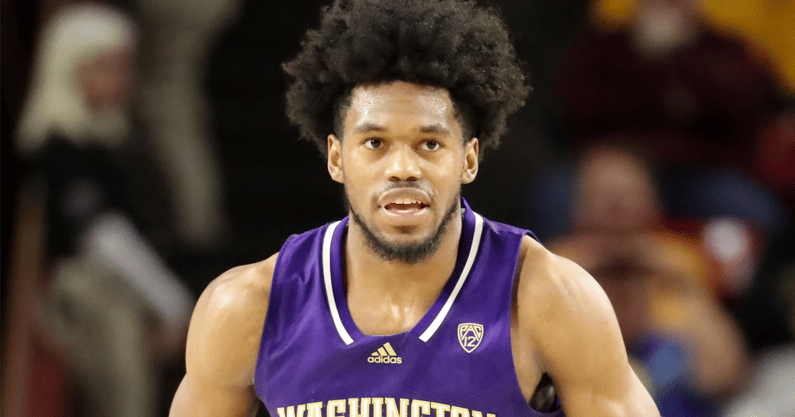 A name from Kentucky Basketball's past will be back for one more year of college basketball out on the West Coast as Keion Brooks Jr. announced his intentions of a super-senior year at Washington. Last season, the former Kentucky Wildcat averaged 17.7 points and 6.7 rebounds in 35.4 minutes per game for the Huskies, earning him All-Pac 12 honors in his senior year.
Former Washington great Brandon Roy narrated Brooks' video announcement that Brooks released Monday afternoon:
CBS Sports' Jon Rothstein first broke the news before Brooks made it official.
Keion Brooks at Kentucky
Before he starred in the Pac-12, Keion Brooks Jr. played three seasons in Lexington, where he amassed 660 total points and 352 rebounds for the Wildcats. As a junior in 2021-22, Brooks started in all 33 games he played in, missing only one game from the 26-8 season that ended in a surprise first-round exit from the NCAA Tournament. Still, Kentucky finished seventh in the final AP poll.
Highlights from Brooks' career include moments like his 27-point game at No. 5 Kansas and his role in the 18-point comeback at Florida in the regular season finale of his freshman season, which ended up being the final game of that season due to the cancelation of postseason play.
When he left Kentucky for a fresh start at Washington, Brooks told Big Blue Nation:
This a little overdue but I have to thank BBN for the 3 great years that we spent together. To my coaches and the support staff I learned so much from all of you guys and it was a blessing to be able to go in and work with y'all everyday as y'all pushed me to be the best I could be💯. To my teammates/brothers y'all gave me relationships that I'll have for the rest of my life and y'all inspire me everyday to go and get it!! @ukcoachcalipari thanks for pushing me and challenging me to be the best version of myself. And to Big Blue Nation thanks for taking me in as the kid with the long twists in and supporting me through all the ups and downs. I'll be apart of BBN 4life💙 1️⃣2️⃣

@keionb | Instagram
Discuss This Article
Comments have moved.
Join the conversation and talk about this article and all things Kentucky Sports in the new KSR Message Board.
KSBoard