WATCH: Kellan Grady, CJ Fredrick give camper new shoes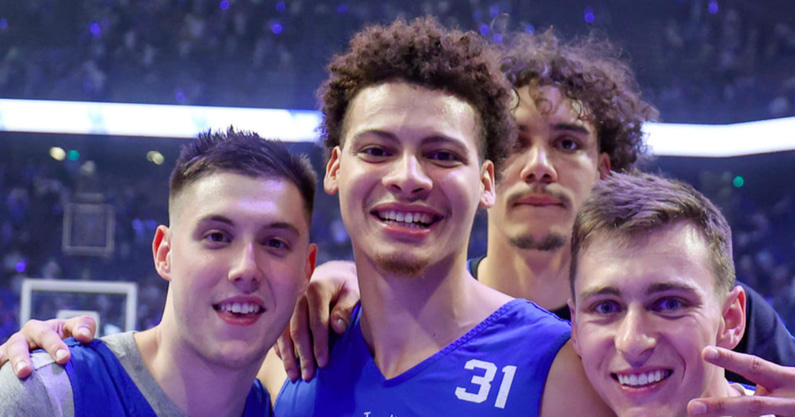 One of the pillars of the Kentucky Basketball program under John Calipari is servant leadership. Today, two Wildcats, one former and one current, proved they understand the assignment by making a young fan's day.
Today was the first day of Kellan Grady and CJ Fredrick's Sharpshooters Basketball Camp at Sports Center in Lexington. A young camper showed up wearing Crocs because he couldn't afford basketball shoes. Instead of watching him try to play in Crocs the entire day, Grady, Fredrick, and the staff at Sports Center purchased him a pair of sneakers. The moment they presented him with them is truly awesome.
I'm going to choose to focus on the kid's smile at the 32-second mark instead of the campers who threaten to steal the shoes. Either way, it's great to see Grady, who signed a training camp deal with the Denver Nuggets last month, and Fredrick, who is in his second year in Lexington, continue to make us proud.