Kellan Grady, Daimion Collins partner with FP Luxury on BBN jewelry line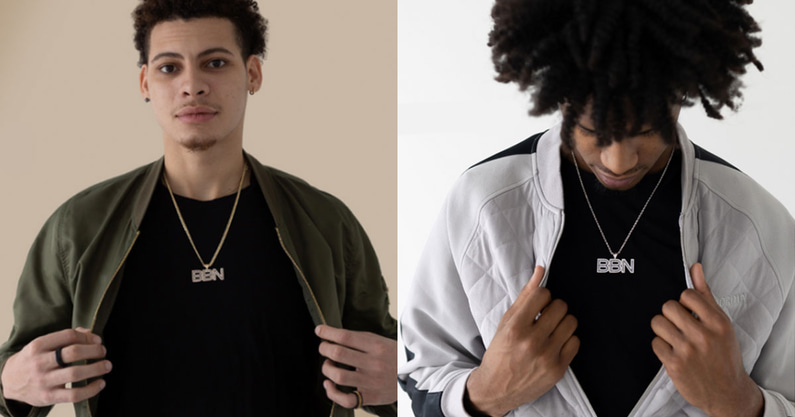 We've seen Kentucky Basketball NIL deals with clothing brands, and now, we have one centered around jewelry. Kellan Grady and Daimion Collins are partnering with e-commerce-based company FP Luxury on a jewelry line created specifically with Kentucky fans in mind. The "BBN Collection" features pendants in a variety of sizes and price points.
Kellan Grady's BBN pendant is made of yellow gold, while Daimion Collins went with white gold. One version features "BBN" in sapphires, while another (you guessed it, more expensive) version includes diamonds and sapphires. Both have the players' signatures on the back. All are limited editions. FP Luxury is only releasing 25 of each player's 1.5″ diamond and sapphire pendants and FIVE each of the 2″ versions. FP Luxury owner Austin Willard believes the limited edition pieces will appreciate in value as the players take their talents to the next level.
"The first product we are releasing is a BBN pendant/charm that hits multiple price points," said Willard. "We really wanted to give an opportunity for all the Big Blue Nation to purchase one. We are a luxury company, so there are limited edition pieces that we are releasing for those big-time fans and collectors."
Kentucky Volleyball senior Alli Stumler and former star Leah Edmond also worked with FP Luxury on the women's collection. It features smaller pendants and charms:
To get a closer look at the BBN Collection, visit FPLuxury.com. Valentine's Day is just around the corner…