Kenneth Horsey receives award from American Heart Association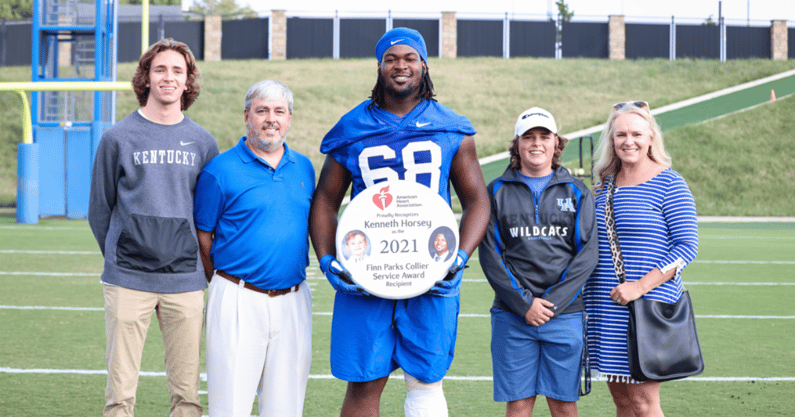 Kentucky junior guard Kenneth Horsey received another honor for his work with the American Heart Association. Yesterday, the organization presented Horsey with the Finn Collier Service Award, which recognizes children and young adults who go above and beyond to support the AHA's lifesaving mission.
In April 2018, the spring before his freshman season, Horsey was diagnosed with endocarditis, a dangerous infection on a heart valve, and had to undergo open-heart surgery. Once fully recovered, he worked his way into the starting lineup and was inspired to share his story by the late, great John Schlarman. In January 2021, Horsey participated in the Central Kentucky Heart Walk, speaking publicly about his experience for the first time. Over the summer, he also organized a Hands-Only CPR training for Kentucky's football team and staff.
"I remember when I was first in my recovery, I felt myself asking God, why? Why is this happening to me?" Horsey said in June. "When I spoke at the American Heart Association for the first time, that's when it really clicked with me that I could use my platform and I can use my story not as a reason of why I'm limited, but as a reason of why I am the man I am today."
"If we can spread awareness and teach just the basics of heart health, I feel like I've done my job and I feel like I've committed to the goals of spreading awareness and saving lives."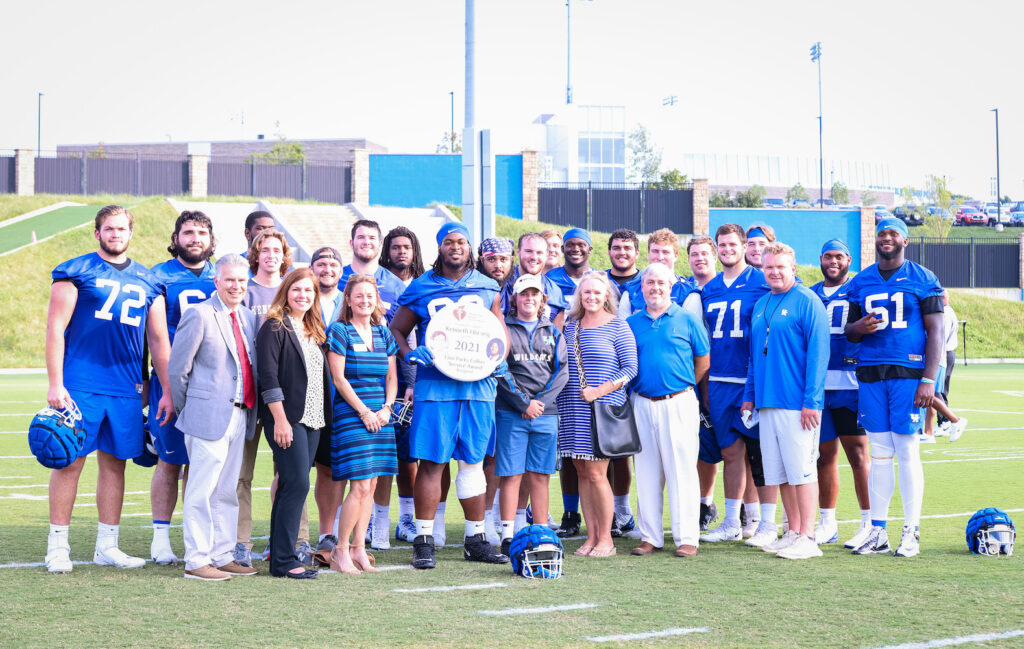 In January, Horsey was named one of three Mayo Comeback Players of the Year. This season, he is on the watch list for the Wuerffel Trophy, given each year to college football's greatest community servant, and the Allstate American Football Coaches Association Good Works Team.
"Kenneth has been an incredible advocate for the mission of the American Heart Association," Julie Lay, the regional communications director of the American Heart Association said. "As a survivor himself, he has first-hand knowledge of the trials and tribulations heart disease can cause. He uses this knowledge to educate the community on what they can do to reduce their risk through his many platforms. Kenneth is an incredible asset to both our organization and our community, and the work he does truly helps us saves lives."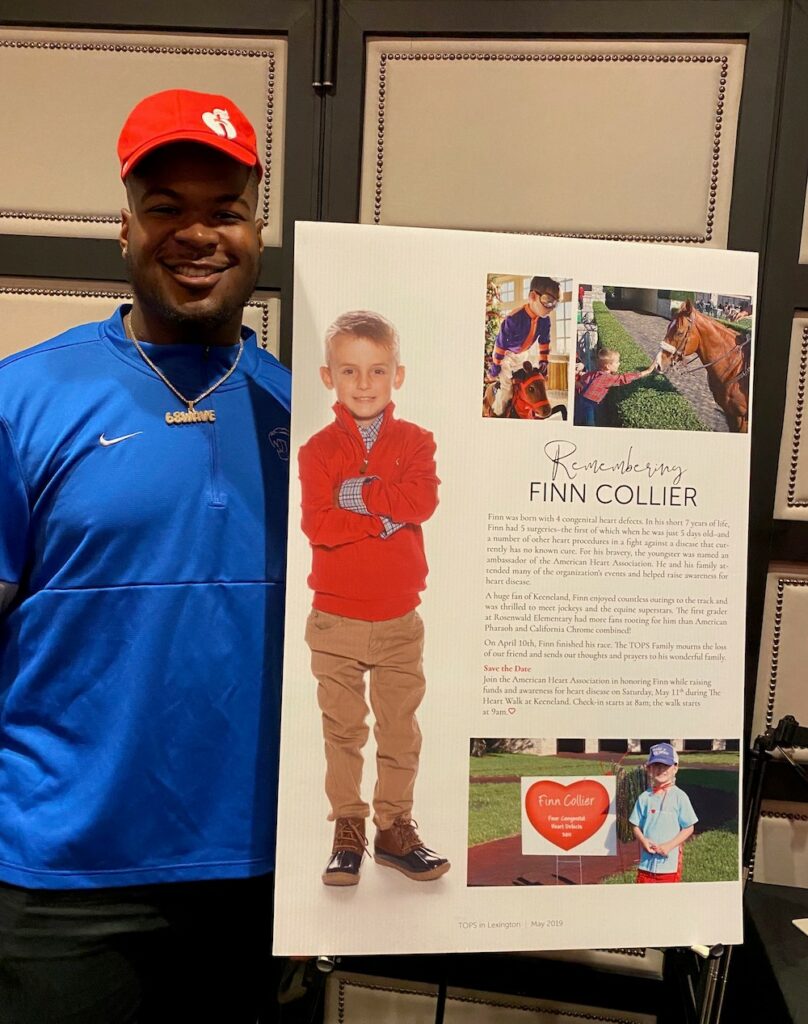 The Finn Collier Service Award
Horsey started eight games last season, which he dedicated to Finn Collier, for whom the award is named. Collier was a fierce advocate for the American Heart Association who lost his battle with heart disease at just seven years old.
"We are thrilled that Kenneth received the Finn Collier Service Award, and we are grateful to the Central Kentucky American Heart Association for memorializing Finn in this way," said Finn's parents, John and Tricia Collier.  "Finn loved spreading awareness and raising funds for research, and we feel Kenneth is carrying on Finn's commitment."
For more on Horsey's remarkable journey, I'll direct you to Nick Roush's excellent profile from last year.